TPBank has fully developed eKYC on mobile applications
Customers can register for an account and open a maximum transaction limit right on their mobile phone with fast and highly secure identity authentication method.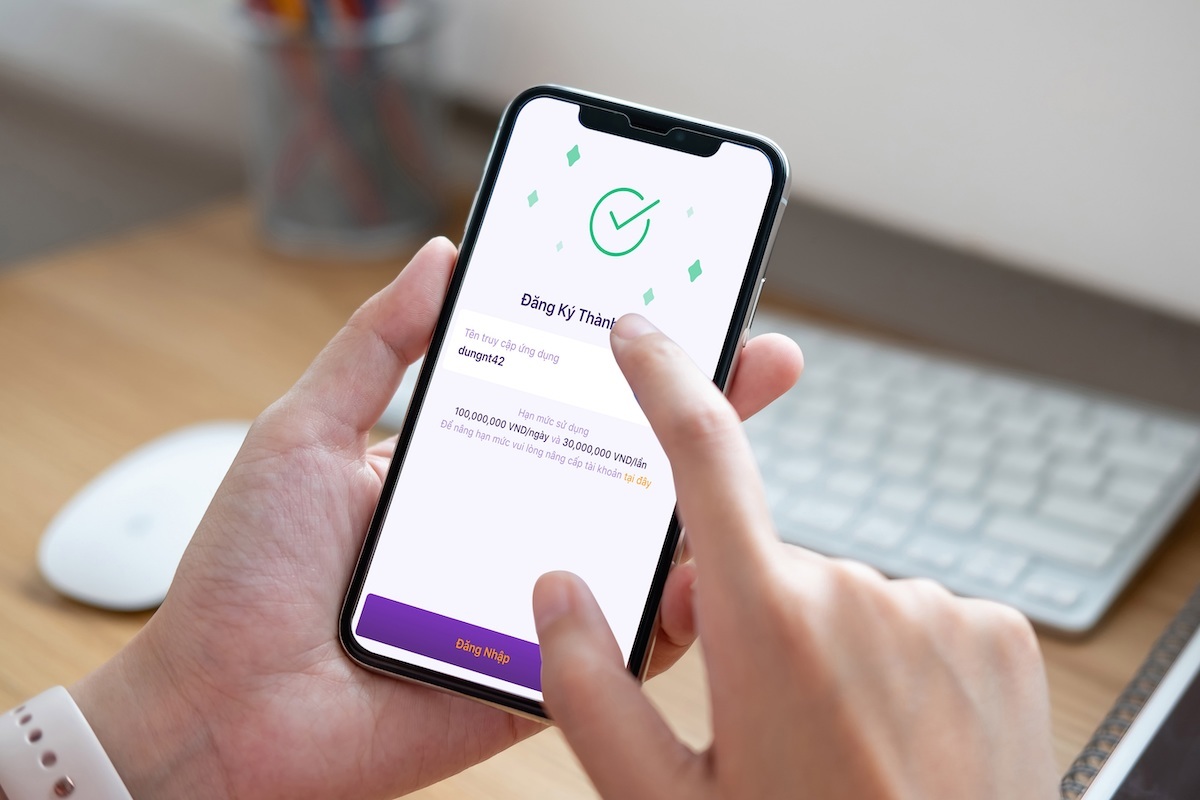 Customers can register for an account and open a maximum transaction limit right on their mobile phone with fast and highly secure identity authentication method.

eKYC - an online identification method has been successfully developed by TPBank on a mobile application. Time for customers to successfully open and use an account is now only in minutes. With a few simple steps, customers can successfully register an account and immediately perform common transactions such as money transfer, bill payment, online shopping.
When opening an account on the application, customers need to have a phone number, take a 2-sided ID/CCCD to verify their identity documents and verify their identity online by rotating face angles. Customers complete account registration by entering email, account name and setting password.
To serve the operation of eKYC, TPBank's representative said that it has integrated leading technologies such as: Machine Learning, artificial intelligence (AI), optical character recognition technology (OCR), face recognition technology (Face Recognition) and technology to identify people (Liveness Check), technology to identify fake and fraudulent customers (Fraud detection).
In particular, TPBank uses online calling technology to ensure information verification through the application is as effective as over-the-counter transactions. This technology allows customers to open the maximum transaction limit right on their mobile phone. This is considered a step to complete the process of identifying customers online on the app. In Vietnam, TPBank is the pioneer bank to complete this identification step and is ready to put into operation as soon as it is approved.

eKYC is considered the first "parking ticket" for Banks to digitize. TPBank has been invested and developed 4 years ago on the 24/7 LiveBank automated banking system.

Mr. Nguyen Hung - General Director of TPBank said: "With the experience of deploying and operating eKYC on LiveBank, it does not take much time for us to apply it to the mobile platform. Currently, the TPBank application has also been upgraded on the platform. Digital Banking Platform ensures the fast and convenient transactions for all customers.

The TPBank representative said that instead of spending tens of billions of dong to invest in developing a traditional transaction point, the Bank gives priority to digital products to serve more people.

To attract young customers, TPBank cooperates with brand ambassador and singer Son Tung M-TP to further spread the image of youthful and dynamic products. This cooperation promises to resonate, bring positive effects on brand image for both sides.

Over the years, pioneering investment in digital products has helped TPBank to reduce operating costs, and the load on tellers and operators. Modern, quality and convenient products and services, increasingly meet the high demands of customers.
Currently, Covid-19 is developing unpredictably, transactions on online channels are a safe and convenient option. TPBank customers can actively open an online account to use immediately, transfer, withdraw, deposit, pay bills,... completely free of charge anytime, anywhere without having to worry about the risk of infection by direct contact to perform these transactions.

The development of eKYC from LiveBank to a mobile platform also contributes to completing TPBank's digital banking ecosystem and improving customer experience.
Download the app to open an account right away here
Get latest updates from GEEK Up