Mr. Le Hong Hai Nhan, founder of GEEK Up: Start a business for the spirit of entrepreneurship
Mr. Hai Nhan continues his entrepreneurial journey with GEEK Up. At the stage of business model expansion, Hai Nhan will not trade off the cultural and human values ​​that he has built.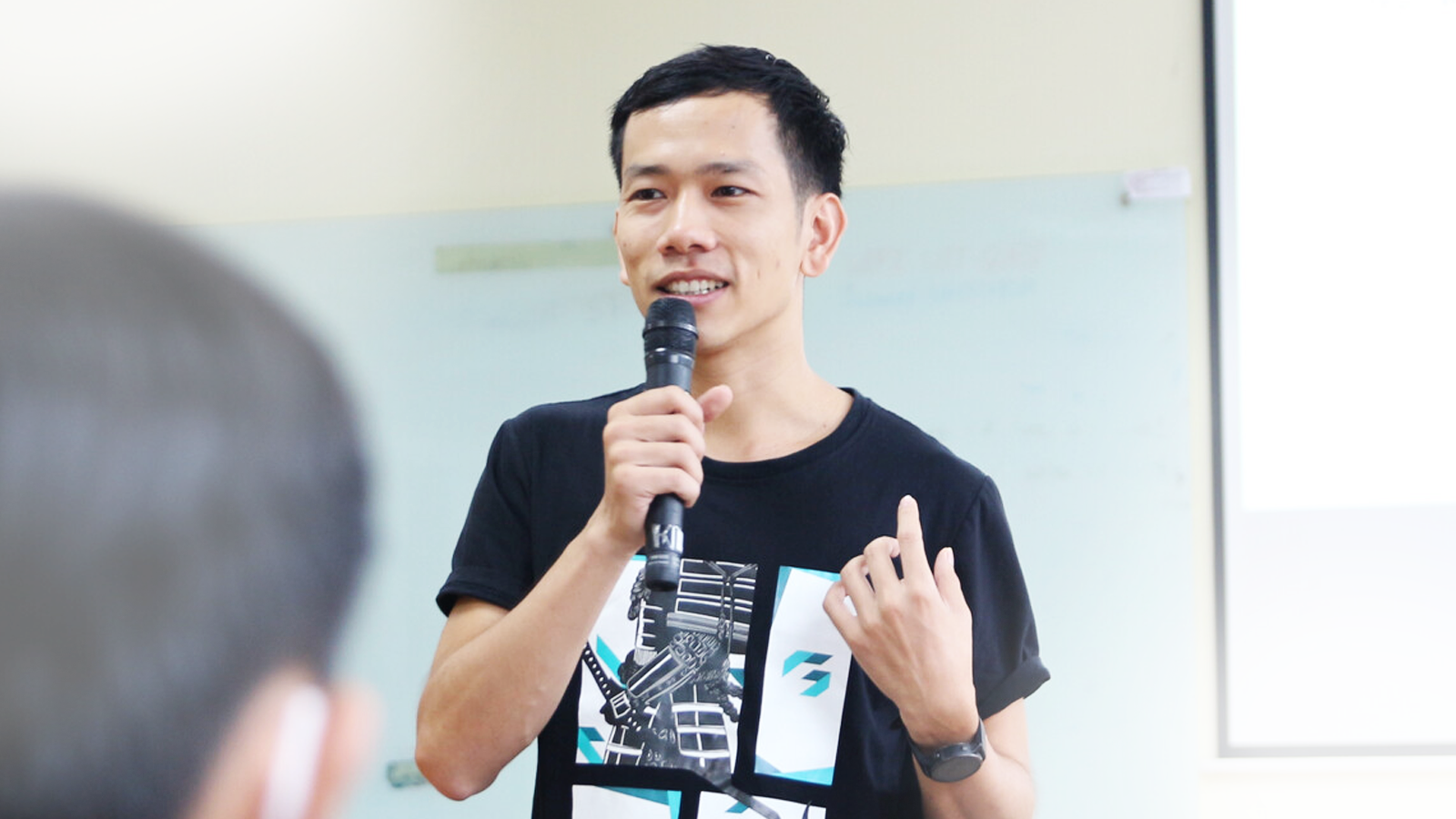 Understanding customers, thanks to…failure
Mr. Hai Nhan started his entrepreneurial journey in 2008, when this former student of the University of Information Technology, born in 1988, completed his 5-year engineering program early. All four projects that Nhan participated in or founded did not exist for more than a year, including a project that had not yet been born, but Nhan "closed" because he realized there was no chance of success.

After each failure, he feels "hurt and painful", saying to himself: "That's enough". "A short time later, when my heart healed a bit, the enthusiasm resurfaced and I started my business again," Mr. Nhan said.

Mr. Nhan starts a business not to follow the call of some noble mission, not to change the world, not to become a rich, famous person and not to prove themselves. His motivation for starting a business comes from looking forward to a job that he can devote himself to.

He is always curious about life, always wants to understand more about himself and the world. Living and working hard, "fighting" for something helps him to satisfy and feel about life in a more vivid and interesting way. Mr. Nhan realized that he started his own business because of the entrepreneurial spirit, not the startup model.

Through 4 failed start-ups, Mr. Nhan can better understand the peculiarities of the start-up's business process. The culture, priority, mode of operation or decision making of start-ups and businesses are very different, but from his experience, he can recognize these differences.

"With knowledge, one can receive it through schools, books, the Internet…, but wisdom can only be absorbed from real life, from success or countless failures." - Mr. Nhan shared.
New Journey
From a team of 10 like-minded young people, GEEK Up now has nearly 100 members after 8 years of establishment and about 400 digital products built. GEEK Up is a partner to build digital products of many famous start-ups such as Karzo (Myanmar), Funding Societies (Indonesia), Waitrr and Hmlet (Singapore)… In Vietnam, the partners that GEEK Up has accompanied are: ELSA, TicketBox, The Coffee House...

After 6 years of establishment, GEEK Up decided to expand its business model from 2019. Since then, this start-up has suffered from two pressures related to expansion expectations and problems arising from the pandemic.
However, what an interesting journey without many challenges and thorns is! The founder of GEEK Up said that they will still invest in people, continue to trust each other to move forward as they did to maintain the company in the early stages of establishment.
At that time, the first members of GEEK Up were very aware that, to go far together, everyone must be compatible to a certain extent, not only in work, but also in life. Each person has a different personality, background, and outlook on life, so everyone must accept to adjust their behavior.

"A certain behavior that the team finds good will be jointly recognized and encouraged. On the contrary, we will remind each other to gradually limit" - the founder of GEEK Up said.
Up to now, this start-up still pursues the mission that the team has been attached to since its inception, which is to bring values to businesses and users through impactful product. When choosing to join GEEK Up, employees want to share the mission and values ​​​​that the company is pursuing, rather than money, fame, or power.
The challenge of GEEK Up when entering the new stage of "expanding the business model" is how to get more new members without sacrificing the cultural and human values ​​that they have since the early days.

"Standing Together" Waitrr - GEEK Up.
The story of the partnership with Waitrr is the best demonstration of how GEEK Up is working and the value that we and their partners create. GEEK Up and Waitrr have been like a "moving couple" for more than 6 years.
Mr. Tim Wekezer, Founder of Waitrr is a very different thinker when defining this as a technology start-up. Instead of building an in-house technology team, Tim decided to look for a Product Partner. As such, Waitrr's entire resources can be focused on solving business problems.
Mr. Tim shared with Mr. Hai Nhan that the technology model determines Waitrr's existence, but the difference creates Waitrr's competitive advantage lies in its understanding of the industry, market and customers. The Waitrr founder realized that the risk would be very high if the team was always in charge of technology and believed that, if there was a partner with strengths and technology expertise, Waitrr could focus on making the most of its business strengths.
With the companion of GEEK Up, from an application with only one function, an electronic menu, until now, Waitrr has enough features to help customers fully use the restaurant's services such as discover, go shopping, learn about food, order, offer, pay, deliver, earn points. From an application that was piloted in a first restaurant, Waitrr has become one of two applications introduced at Changi Airport (Singapore) for tourists to discover food in Lion Island.

Source: baodautu.vn
Get latest updates from GEEK Up