Building digital products according to Omni-channel orientation
Creating a good experience on Omni-channel is not only about building more touch points or digital products, but also creating a consistent customer journey across all touch-points and channels.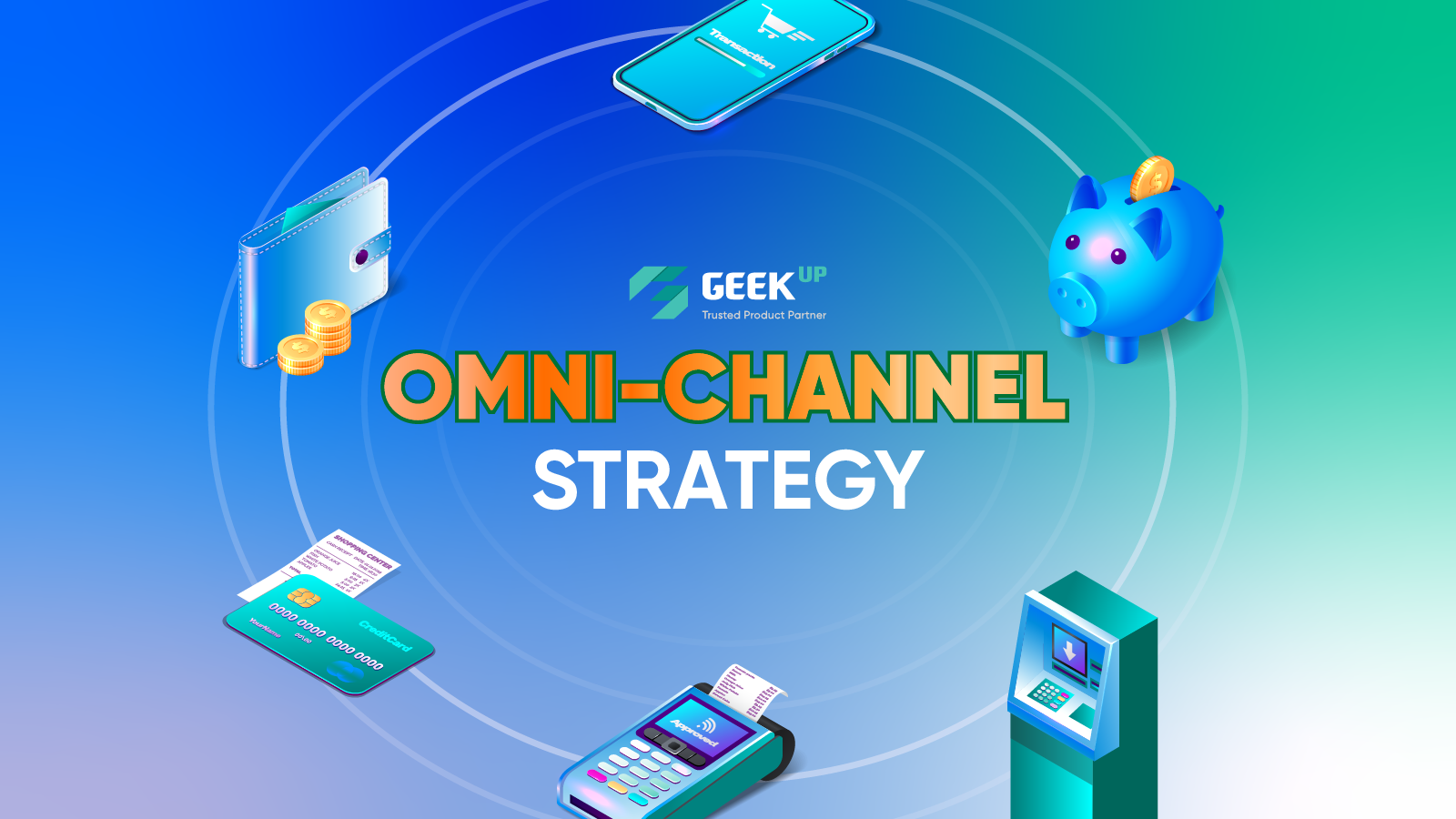 The importance of seamless multi-channel experience design
The COVID-19 pandemic has almost completely changed customer behavior. Typically, non-tech users begin to familiarize themselves with online channels for shopping. In my own family, for example, my mother is also a non-tech user, and has changed her traditional shopping habits during social distancing. She called the salesperson at the supermarket and ordered the product. After preparing the goods as required, the staff sent a photo of the invoice via text message to her. But because there was no Internet Banking, she texted and asked me to pay for it.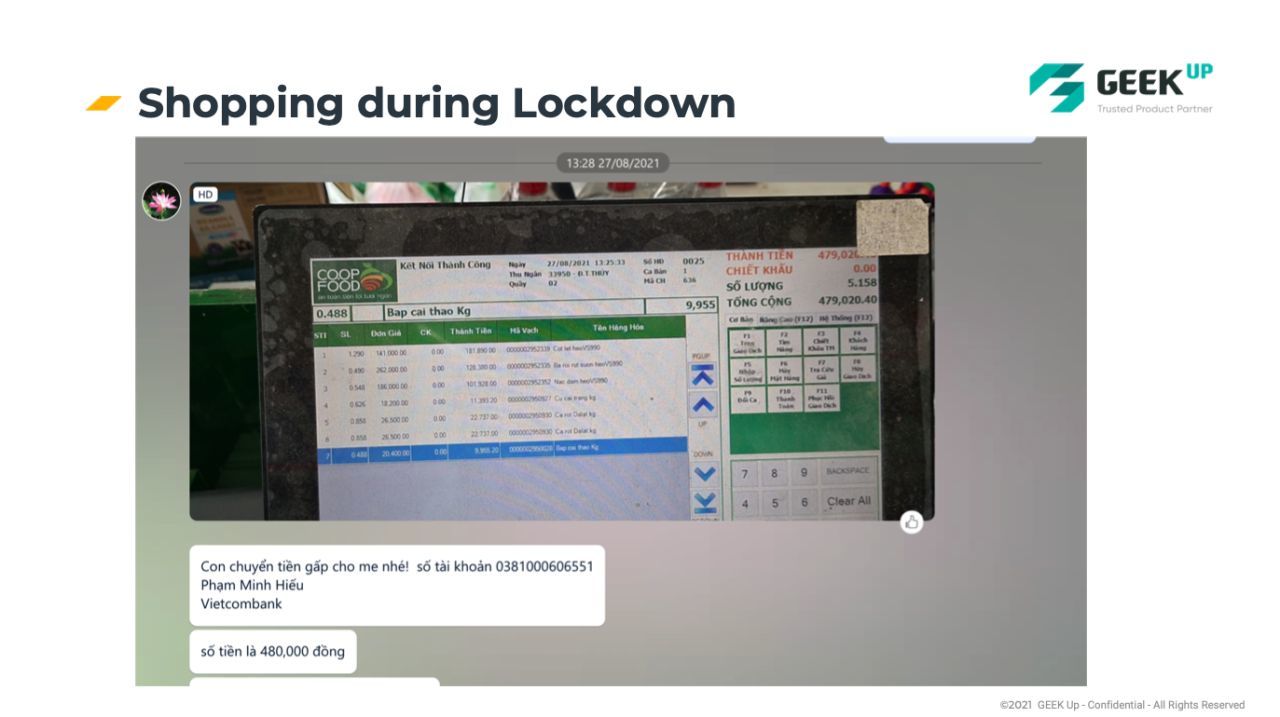 Thereby, we see that the pandemic has pushed more and more people to interact with businesses' online channels. Continuous investment in digital products and technologies is also the key to "survive" and develop of many businesses, even during the pandemic. This trend has been particularly active in the Retail market in Vietnam in recent years. Large and small businesses invest in digital, try to link offline channels with online to provide a seamless experience for consumers. Since then, the concept of "Omni-channel" has become popular and is one of the top concerns of businesses.

So what is the definition of Omni-channel? It is an ecosystem of many touch points from online to offline, and at each point, customers can experience services and products with the most uniform and optimal quality.

To help you better understand the concept and effectiveness of Omni-channel, I introduce Uniqlo's campaign which names "Hijacking The Largest Shopping Festival In The World" in 2017.

The successful factor of Uniqlo's campaign was its ability to skillfully combine digital products and the full experience the brand wanted to deliver to customers. As a result, traffic to the offline store skyrocketed, leading to up-sales and cross-sales growth.


Indeed, creating a good experience on Omni-channel is not only about building more touch points or digital products, but also creating a consistent customer journey across all touch-points and channels. Understanding that, what should businesses pay attention to when implementing Omni-channel?

Lessons on building digital products based on Omni-channel oriented of TPBank and The Coffee House

There are 3 aspects that businesses need to keep in mind when building digital products: Mindset, Approach, and Roadmap.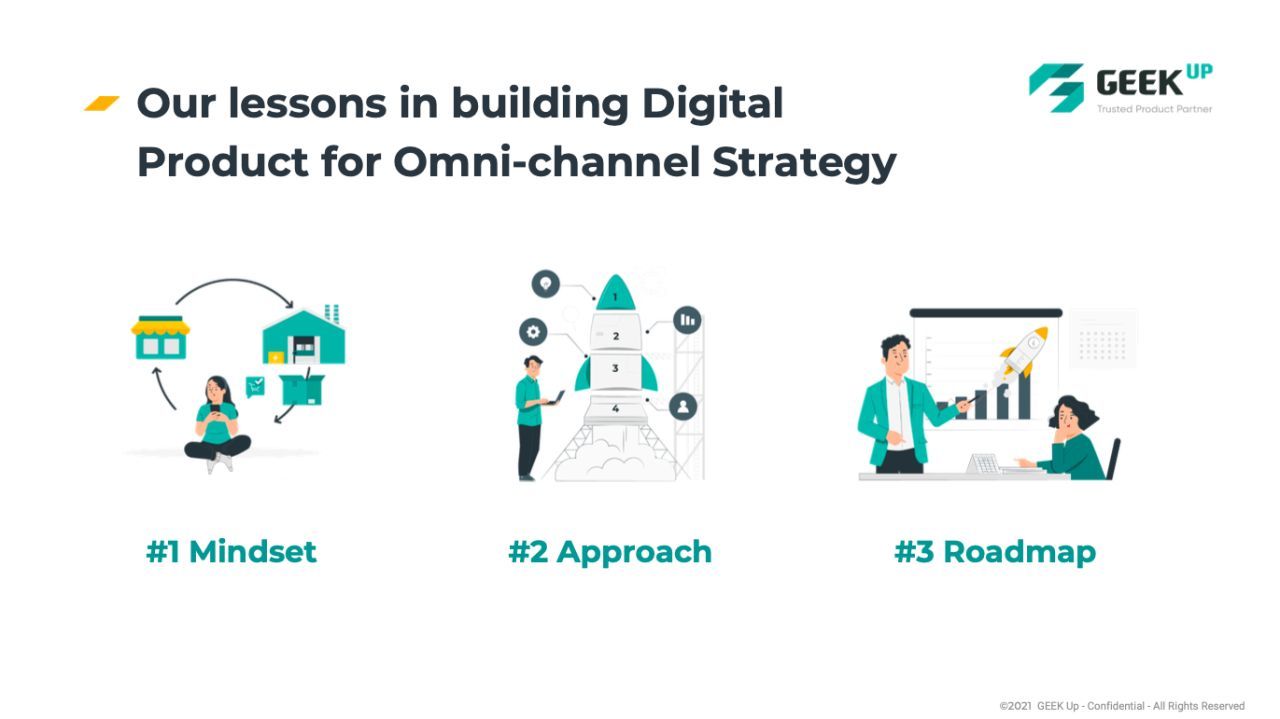 Mindset
Thinking when embarking on Omni-channel orientation is the ownership of the organization.
In practice, each department of the business is often responsible for and manages a specific KPI. This leads to fragmented data and customer care activities. However, for customers, each touchpoint, whether on an online or offline channel, represents the whole business. For example, the website interface is not friendly, the offline store is shabby, the staff is not enthusiastic ... are generally rated by customers as a "bad" company.
This is clearly reflected in an Omni-channel customer experience study from British customer experience technology company, Eptica. According to statistics, in the 100 largest businesses in the UK, only about 23% of data is identical across 2 channels. This number drops to 8% across 3 channels. In addition to the UK market, many businesses in other countries including Vietnam also face this situation.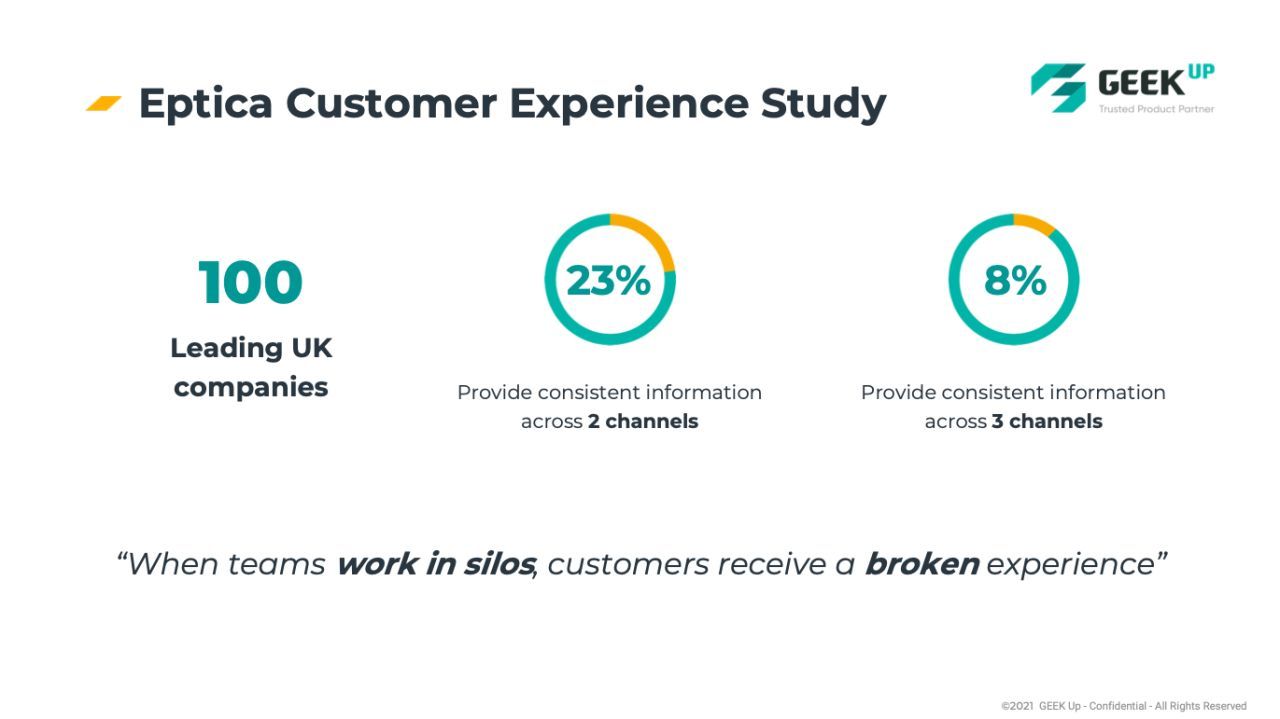 In summary, when building and designing experiences, if businesses only focus on each individual channel, then customers are definitely having a lack of seamless experience.
When TPBank has cooperated with GEEK Up in 2018, both teams were very concerned about this issue, and wanted to make sure this would not happen to TPBank's digital products. The goal of GEEK Up and TPBank was to design and rebuild single applications, the eBank ecosystem. This ensured that TPBank's users to have a more seamless experience.

TPBank has owned many channels and touch-points including 12 applications and physical Banking system, LiveBank Banking Kiosk. It was worth noting that all digital products and services were developed and operated by different teams. Quickly realizing this key point, GEEK Up set out to reinvent the customer experience, redesigned apps to match the Omni-channel experience. To do this, GEEK Up had to connect with different departments such as Product, IT, Sales, Marketing, etc. to collect data and insights on the customer journey. Based on that, the two parties formed a consistent customer journey from beginning to end. The bottom line was that all departments have been in charge of this customer journey & are responsible for the customer experience across all touch-points.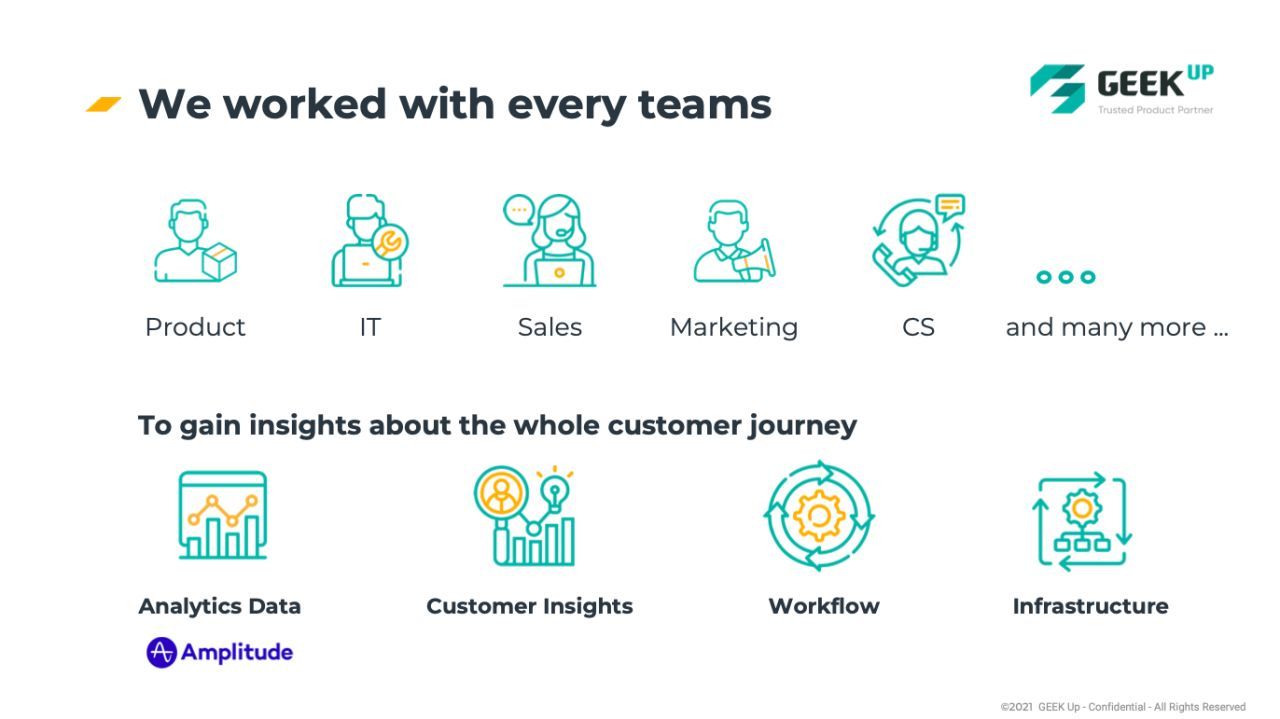 Making sure to collect enough data and insights about the customer journey also helped me to ensure the perfection of each product feature. Since all departments were responsible for the customer journey, departments would work together to ensure every detail, especially with functions that require the coordination of many parts, many touch points. I believe that paying attention to the details would contribute to a full, well-rounded experience for the best customer experience.

Approaching way
Next, understanding the right approach will help optimize touch-points and deliver a better customer experience.

Consistency and seamlessness are two keywords that are mentioned a lot when discussing about Omni-channel. Providing a consistent, seamless experience is delivering the smoothest, best-in-class service to customers at every touchpoint. This is different from making sure the customer experience as same as every touchpoint.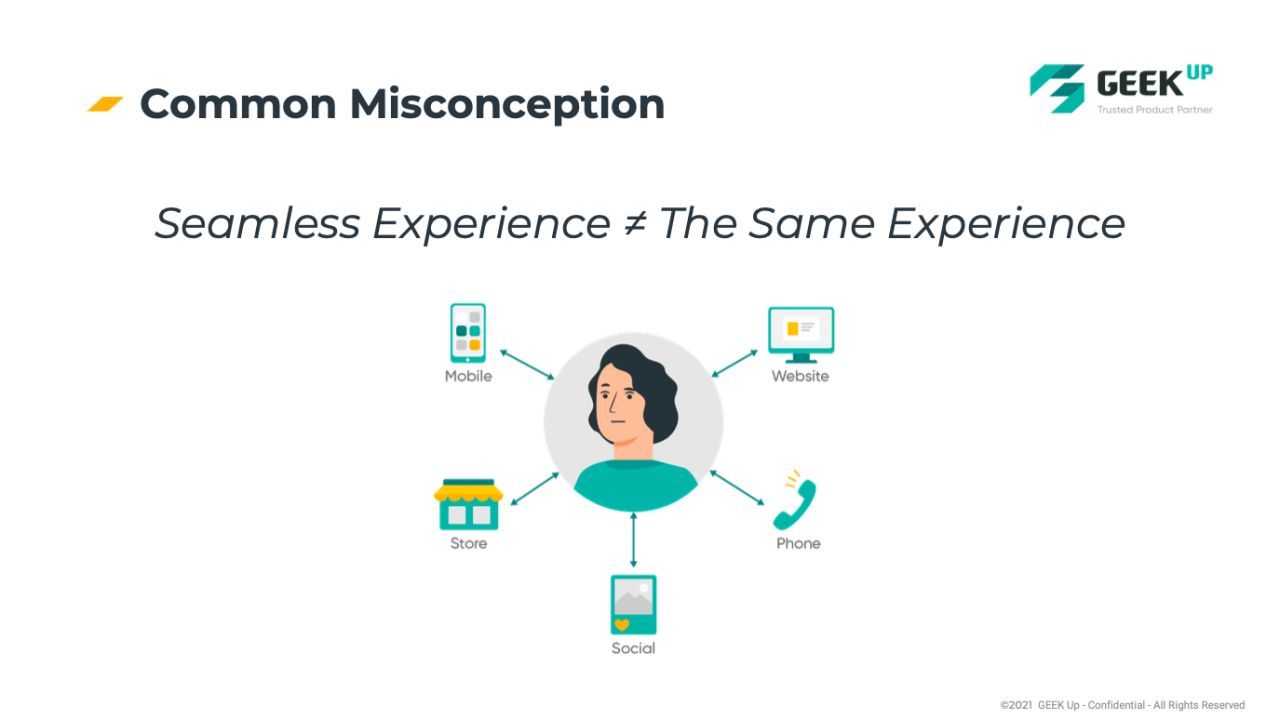 For example, TPBank had a system of bank branches, LiveBank, super app eBank and specialized applications with countless touch points. The variety of TPBank's products and services made the optimization of the customer experience to become very important.

Another example, the service of opening a savings account on the super app eBank and LiveBank had the same process and experience. However, now at LiveBank, customers could make a direct deposit and open a savings account instantly. This was a prime example of taking advantage of physical touch-points to create a different and better experience for customers.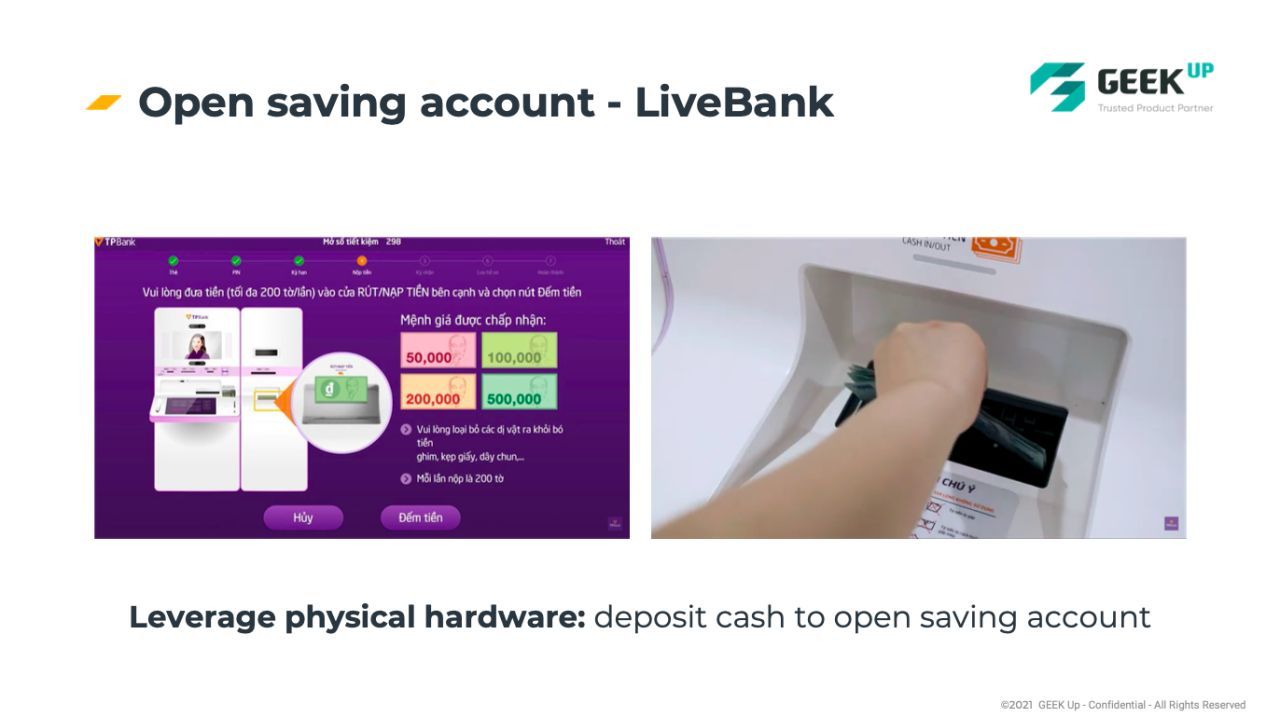 Or TPBank's Savy savings application was aimed at serving non-banking customers. Accordingly, users could deposit money from many other bank accounts, and track the proposed route to accomplish their savings goals. Also with the feature of opening a savings account, TPBank adjusted the experience design to suit the needs and usage goals of different customer groups.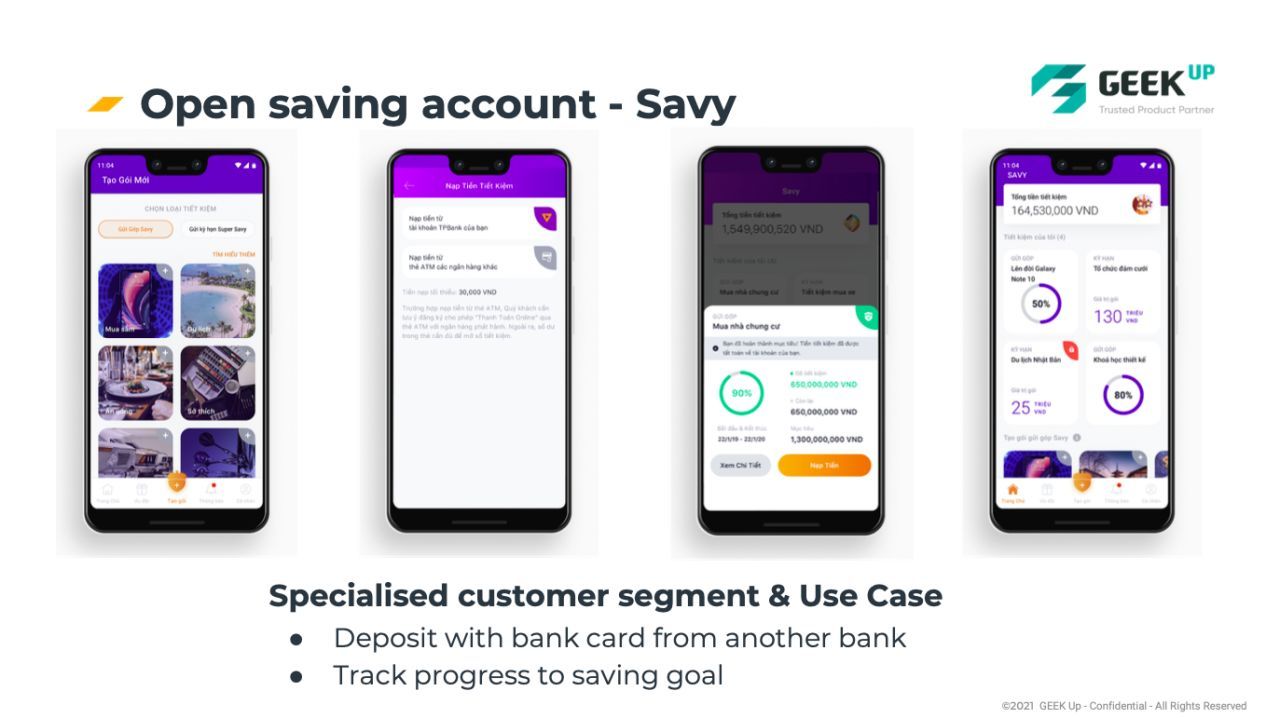 Through the above example of TPBank, I want to emphasize that businesses should understand the customer journey, the advantages and disadvantages of each touch point. Consequently, businesses could avoid duplicating the experience design or trying to simulate a consistent experience across channels.

Roadmap
Finally, businesses need to plan operations, build infrastructure to develop products and create growth engines.

As mentioned, we need to work with each department to gain insights into the entire customer journey and create a better experience for them. For The Coffee House, delivering a good customer experience required the resonance of the entire multi-touch system, the operation of offline parts, and the workflow. To do this, The Coffee House had to plan and build a digital product with a clear O2O (offline to online) process.

The Coffee House came to GEEK Up in 2016 with the vision that customers are changing their buying habits to online and on mobile devices. At that time, there was no F&B chain in Vietnam to make its own application. Moreover, most of The Coffee House's business activities also took place mainly in offline channels. Therefore, at the beginning, both sides did not have a specific image of the application.

As I shared in the previous article, businesses need to go through a long journey including 3 stages of Testable, Usable, and Lovable to create products that are loved by customers and bring great values to the business.

At a first step, we defined the core, essential features that any customer needed to include in the first version of the app. Those three features included providing the nearest store location, displaying news and articles, and scanning QR codes to accumulate points after ordering.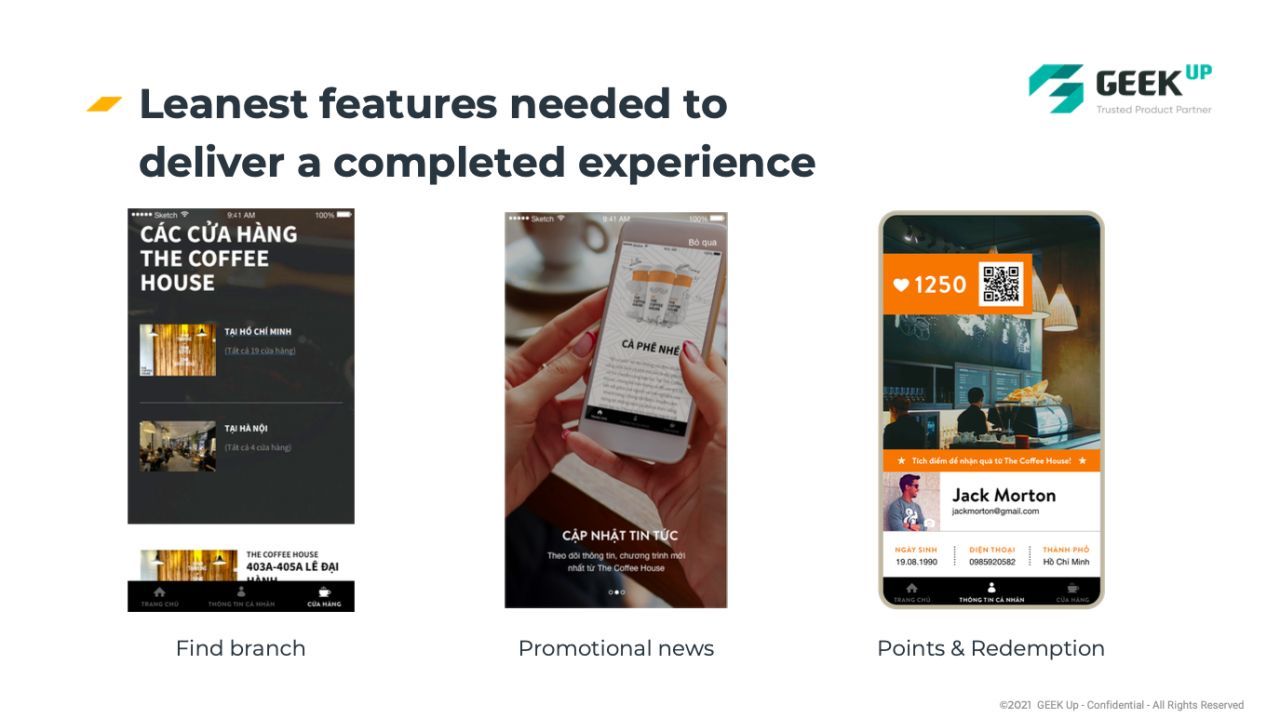 The purpose of these 3 features was to help The Coffee House to collect insights on the whole or at least part of the customer journey that was gradually turning online, and provided added value to customers in these parts of their journey. Equally important, the application was also easily integrated into the existing technology platform and operated procedures at that time. As a result, businesses did not need to spend a lot of time and resources to develop more operating systems, redesign operating processes or train personnel. With the successful launch of The Coffee House App, the company has continuously invested in developing the application with more new complex features such as pick-up, deliver, group deals...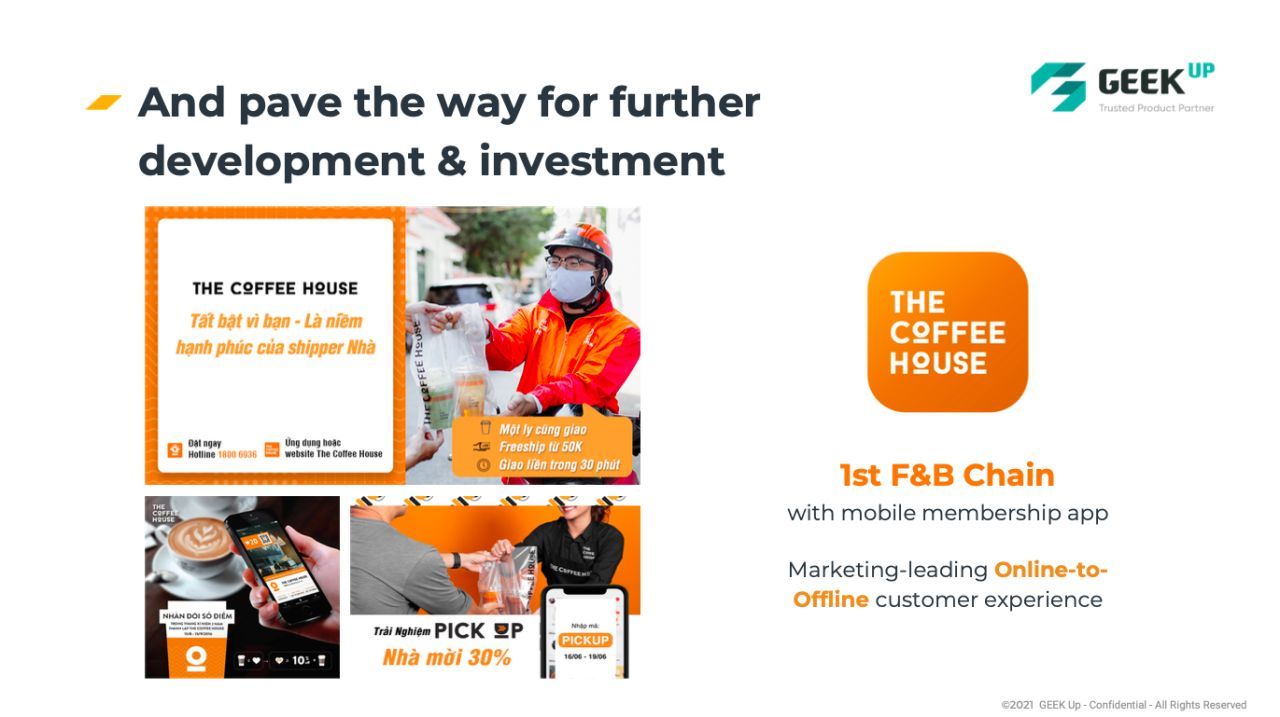 Through the example of The Coffee House, I want to note that the product development roadmap should be built in accordance with the completion level of the operating system and the existing technology platform.
Thus, the core of building an experience on Omni-channel is not creating more websites, apps or designing more touch points. It is about mulling over the experience you want to deliver to your customers and how to make that consistent and seamless experience. To do this, businesses need to meet 3 criteria: (1) Ensure the entire organization owns the customer journey from start to finish; (2) Optimize the product to enhance the power of touch points instead of just providing the same experience; (3) Plan product development in line with existing business operations and infrastructure.

Author: Chris Nguyễn | Product Analysis Coach @ GEEK Up
Source: brandsvietnam.com
Get latest updates from GEEK Up