How do businesses build effective digital products| Vietnam Entrepreneurs x GEEK Up
"Digital transformation" is considered a mandatory task of many businesses to survive and increase competitiveness in the volatile era due to the impact of the Covid 19 pandemic, and the "building of digital products" is an important step in the process of "digital transformation".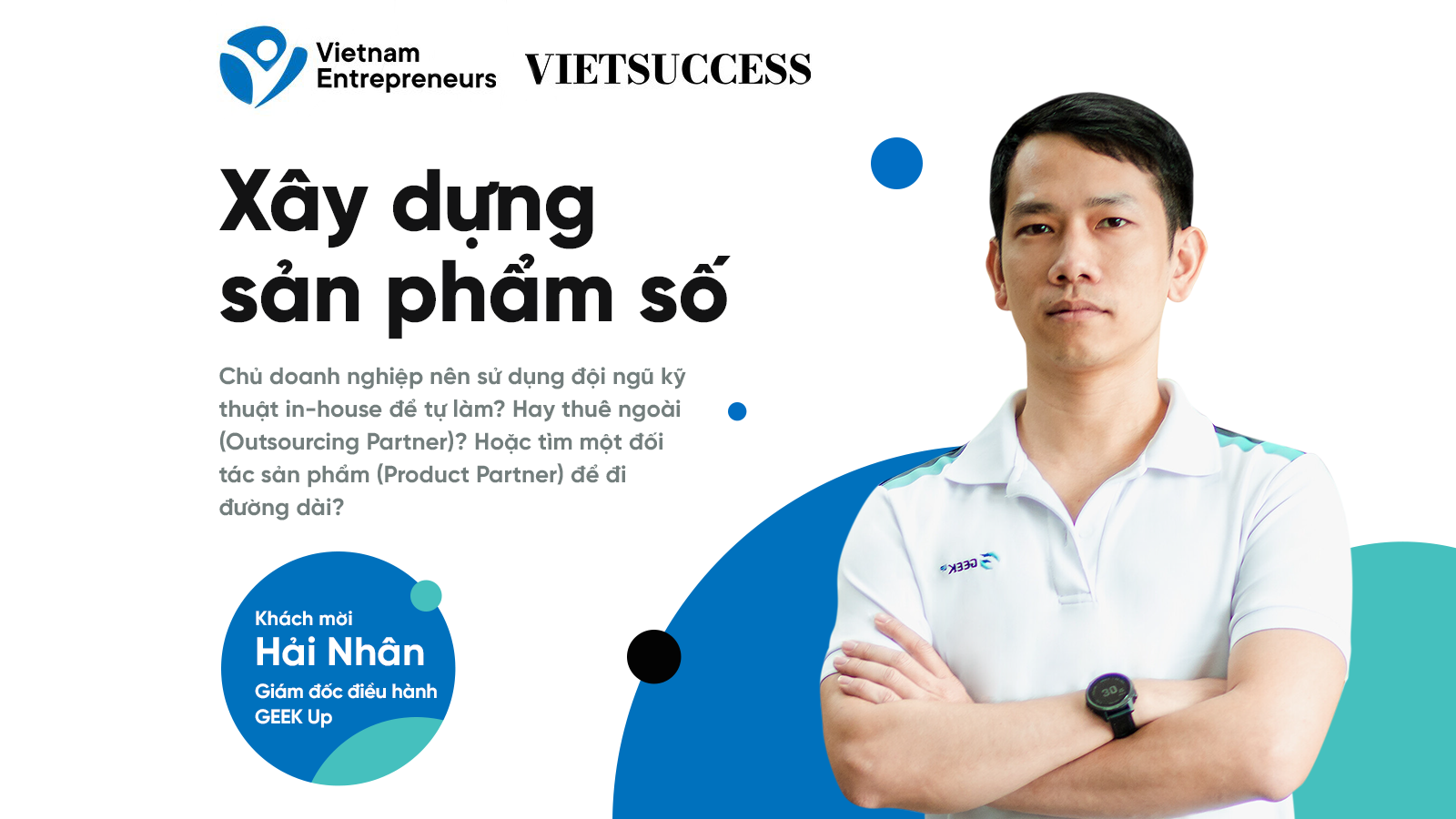 Coming to the Vietnam Entrepreneurs program, Mr. Le Hong Hai Nhan, Managing Director at GEEK Up, shared his perspective on the issue: Should business owners use in-house technical teams to do it themselves, or outsource it? (outsourcing partner), or looking for a product partner to go the long way?

Quá trình phối hợp cùng đối tác kinh doanh xây dựng thành công các sản phẩm số giúp anh Hải Nhân tích lũy những kinh nghiệm "xương máu", thấu hiểu sâu sắc các rào cản và lầm tưởng thường gặp, từ đó đưa ra lộ trình phù hợp nhất về giải pháp cũng như chi phí giúp doanh nghiệp xây dựng các sản phẩm số thành công, tạo nên sự tăng trưởng bền vững.
The process of collaborating with business partners to successfully build digital products helps Mr. Hai Nhan to accumulate "bloody" experiences, deeply understand the barriers and common misconceptions, thereby providing a roadmap that is a suitable solution to help businesses build successful digital products, create sustainable growth.
So how do businesses build an effective digital product? Which approach will be appropriate for the size of the business? What practical lessons are there for businesses to refer and choose a way to build effective digital products without paying dearly for mistakes? All will be answered in this video!


-----
GEEK Up is the Trusted Product Partner of many businesses with nearly 120 products that resonate in 24 countries around the world with many products that have been highly appreciated by the technology world and users such as TPBank, The Coffee House,...

Get latest updates from GEEK Up