Recap Insider Growth Webinar #14: Next Level of Digital Banking & Finance
On November 17th, 2021, the Insider Growth Webinar #14 online event went well with the theme: "Next Level of Digital Banking & Finance: Digitizing to increase users, experience, design Financial products key, optimizing user lifetime value". The event was attended by nearly 300 registrants from major Banks and organizations in Vietnam.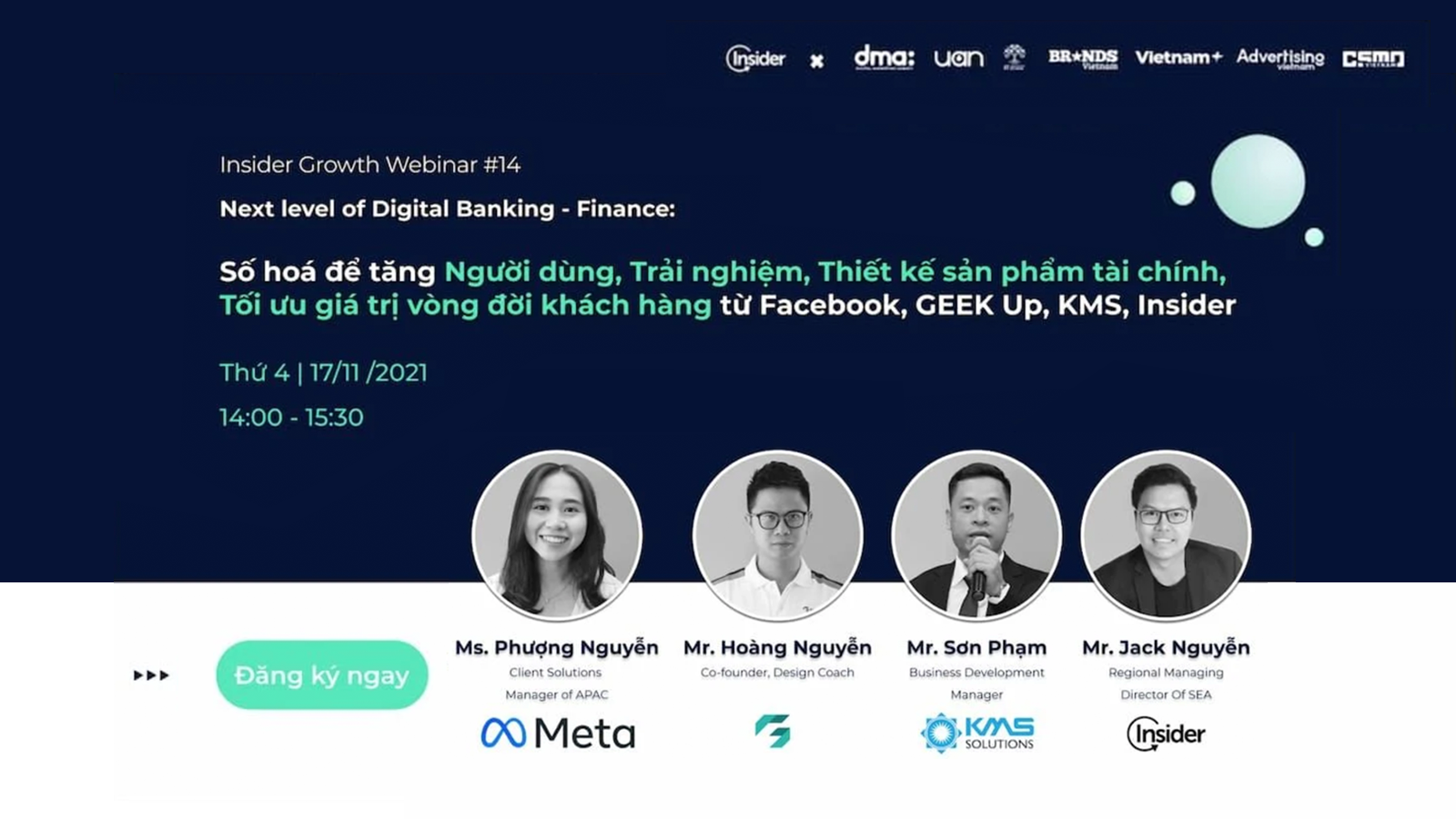 Digitizing Banking operations is a big trend in the Banking industry with 5 prominent digitalization trends:
Building a customer-centric business model
Optimizing system, application interface, website for convenience
Simplifying the Banking experience, approach, personalize, optimize customer value
Actively managing user information, notifications and journeys of using apps and websites
Creating breakthroughs and the competencies required for breakthroughs
At this webinar #14 of Insider, businesses have heard from Facebook, GEEK Up, KMS, Insider to know how to digitize Banks to "live well" during the pandemic time. Let's take a look at the actual sharing from experts on digitization in Banking activities in the following article.
[...]
In this webinar, Mr. Hoang Nguyen, Co-founder and Head of Product Design of GEEK Up, shared the topic: Designing optimal user experience in Digital Banking.

One of the ways for businesses to grow sustainably is to provide a good user experience. To do this, businesses can use attractive products (Impact Product). However, this product is a combination of 3 factors:

Solving the business problem: according to the long-term strategy, the current situation, reasonable operating costs and must be able to develop more in the future

Serving user needs: the product needs to bring value to users and businesses, easy to access, use and create desire for customers
Technological responsiveness: the product has a suitable and feasible solution, ensures stability and has a solid foundation for development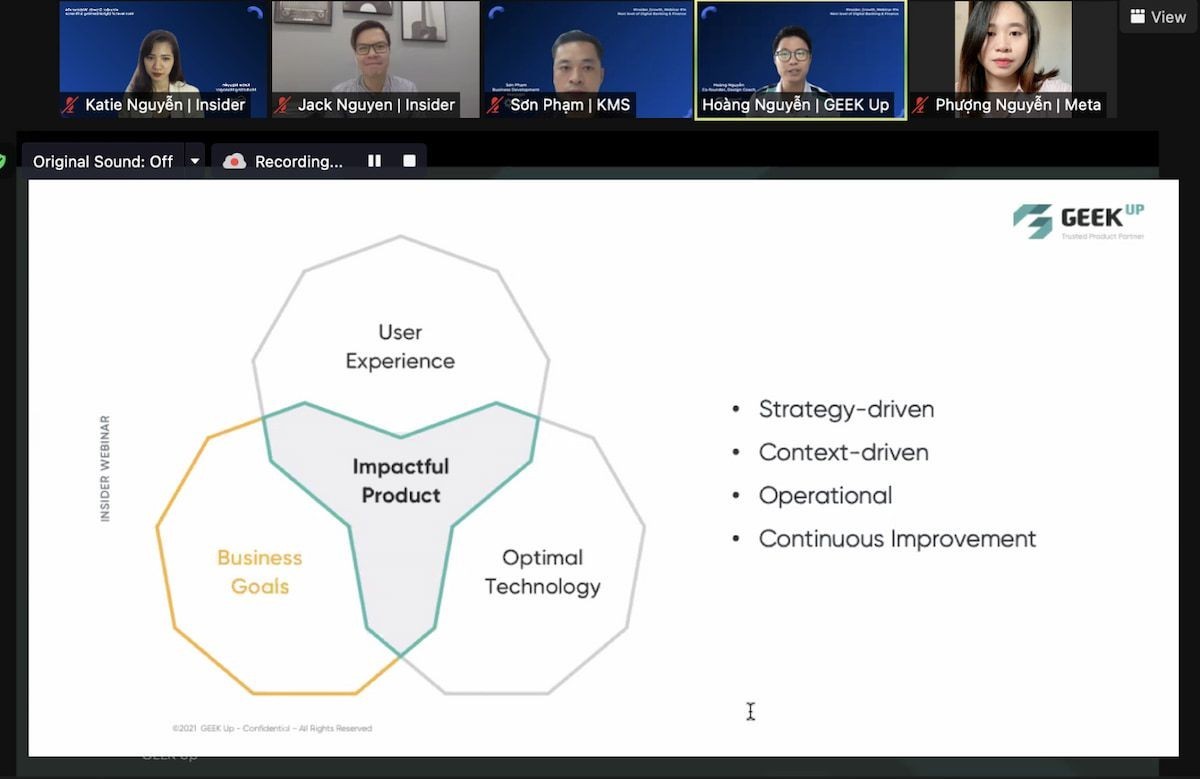 "In order to create this product, businesses need to deepen users' insights. With more insights, businesses can operate and make more effective decisions" – shared from Mr. Hoang Nguyen, Co-founder and Head of Product Design of GEEK Up.

There are 3 stages to get insights of digital product users:

The new stage of the product: get insights from the market
Prototyping stage: get isight from potential users
Product launch stage: get insights from actual users
By collecting users' insights throughout the product development process, GEEK Up has been able to help business partners to build digital products that are both right for users' needs and in line with business goals. Shared from Mr. Hoang Nguyen and practical case studies from GEEK Up helped attendees learn more about users in the Banking sector.

Source: brandsvietnam.com/
Get latest updates from GEEK Up