CMC TS and GEEK Up sign a strategic partnership to promote digital transformation
Sharing the goal of constantly improving the quality of products and services in the field of technology, CMC TS and GEEK Up move towards strategic cooperation activities to provide more value and integrity solutions in the journey of digital transformation with businesses.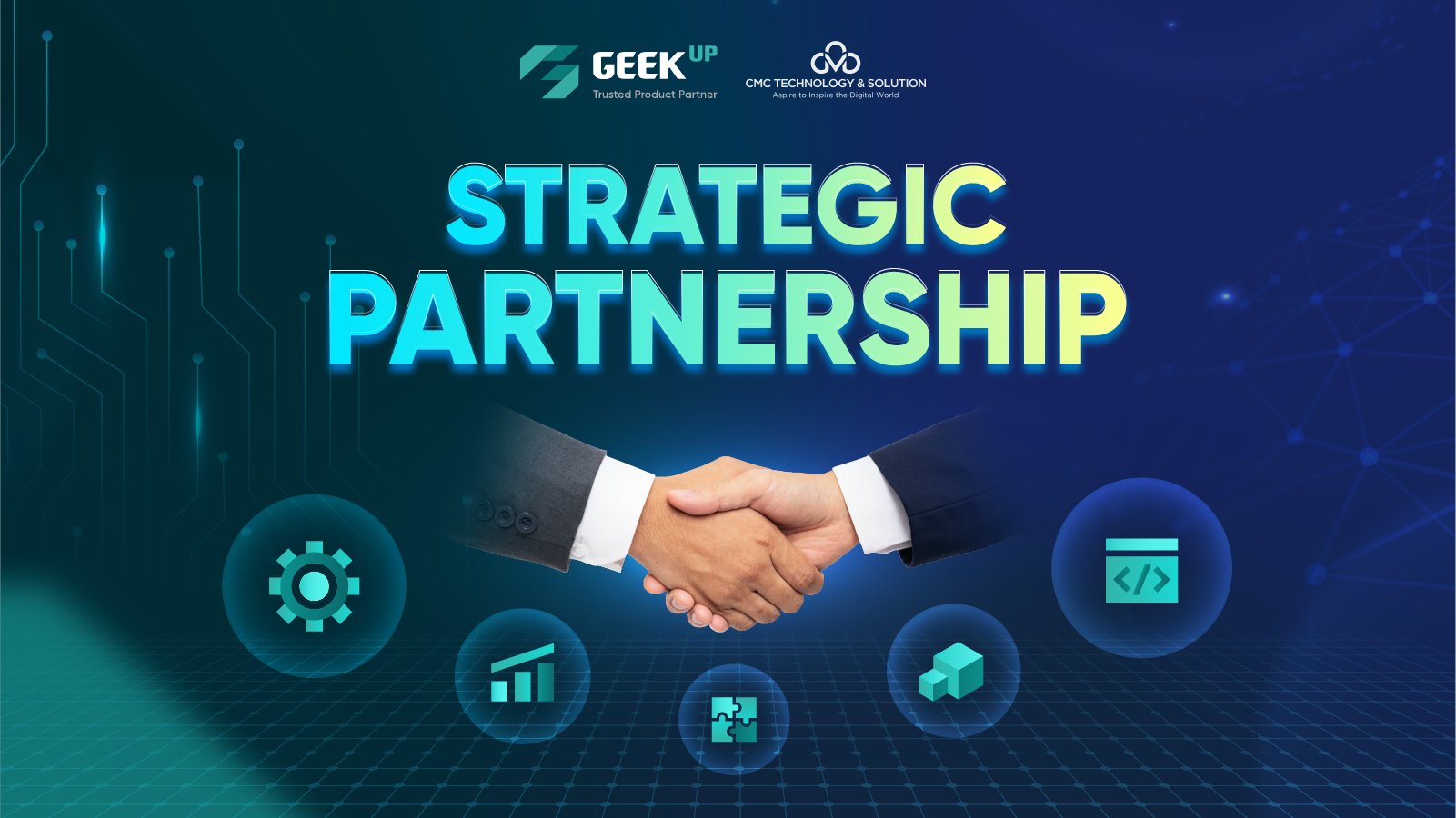 This cooperation marks an important milestone, helping the two sides strengthen their capacity to solve core problems that businesses are facing in the process of customer experience design as well as comprehensive operating system.

With more than 8 years of experience in providing digital transformation solutions to create digital products that bring positive impact to businesses, GEEK Up possesses the ability to build and design products with a team of experts owning product thinking and high expertise.

CMC TS is a leading enterprise in consulting, implementing digital transformation, cloud computing and security solutions for businesses in Vietnam with nearly 30 years of experience and a scale of 1000 employees nationwide.

In this handshake, GEEK Up and CMC TS both hope to support strongly corporate customers in digital transformation, achieving much success through technology solutions, products and services that can meet their needs and requirements in many fields in which the two sides cooperate.
Source: cmcts.com.vn
Get latest updates from GEEK Up