CEO GEEK Up - bringing "The Future of Work" to TECHFEST 2022
Within the TECHFEST VIETNAM 2022, the seminar: "Retaining talents, unleashing potential and successful cases" is organized by the Vietnam Science and Technology Business Startup Fund (SVF) in collaboration with ECUE Consulting and Service Co., Ltd.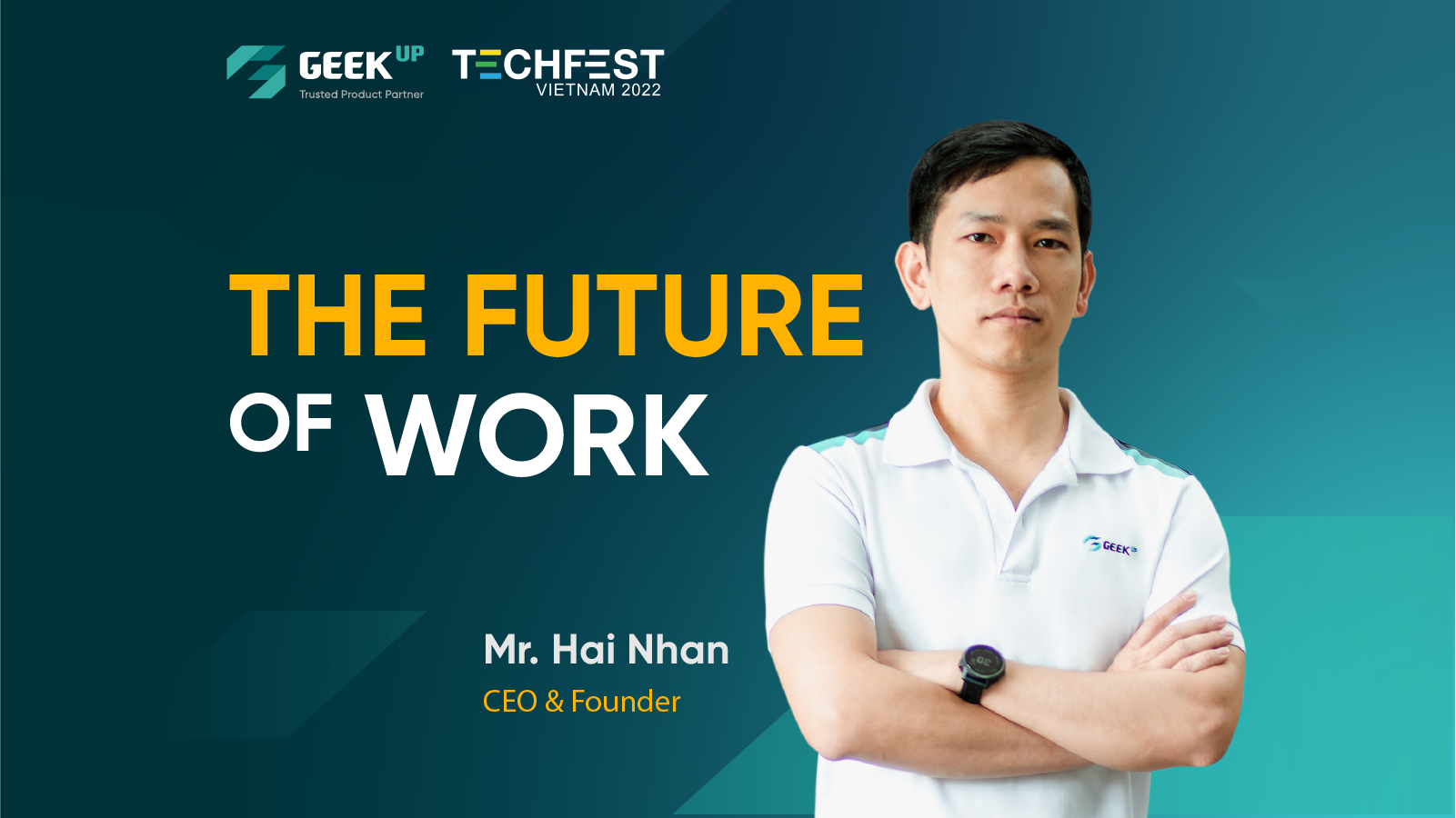 With the desire to contribute to the community related to building a corporate culture towards gender equality, diversity and inclusion to attract and retain talents. Mr. Le Hong Hai Nhan - CEO & Founder of GEEK Up brought to the workshop multi-dimensional perspectives including:
- Valuable insights about nowadays employees' expectations, especially Gen Z
- Key takeaways on innovative ways to help businesses to retain talents and give them opportunities and fulfill their dreams
- GEEK Up story is about how to implement activities to build corporate culture in practice
TECHFEST VIETNAM is the biggest annual event for the innovative startup community Vietnam, organized by the Ministry of Science and Technology in coordination with other Government Ministries, Agencies and socio-political organizations. TECHFEST will present the overall picture of the innovative startup ecosystem in Vietnamese through a series of exciting events.
TECHFEST VIETNAM has an important significance of being an international event for innovative startups to reach potential customers, investors, experts, support organizations and media organizations, both domestic and international. TECHFEST VIETNAM is also an opportunity for stakeholders in the innovative startup ecosystem to share knowledge, experiences and connect together, at the local, national and also at the regional level.
Get latest updates from GEEK Up