Shark Thai Van Linh and GEEK Up expert shared about creative passion
The talk is part of the series ""Đi Mãi Thành Đường" that took place on January 13, 2023.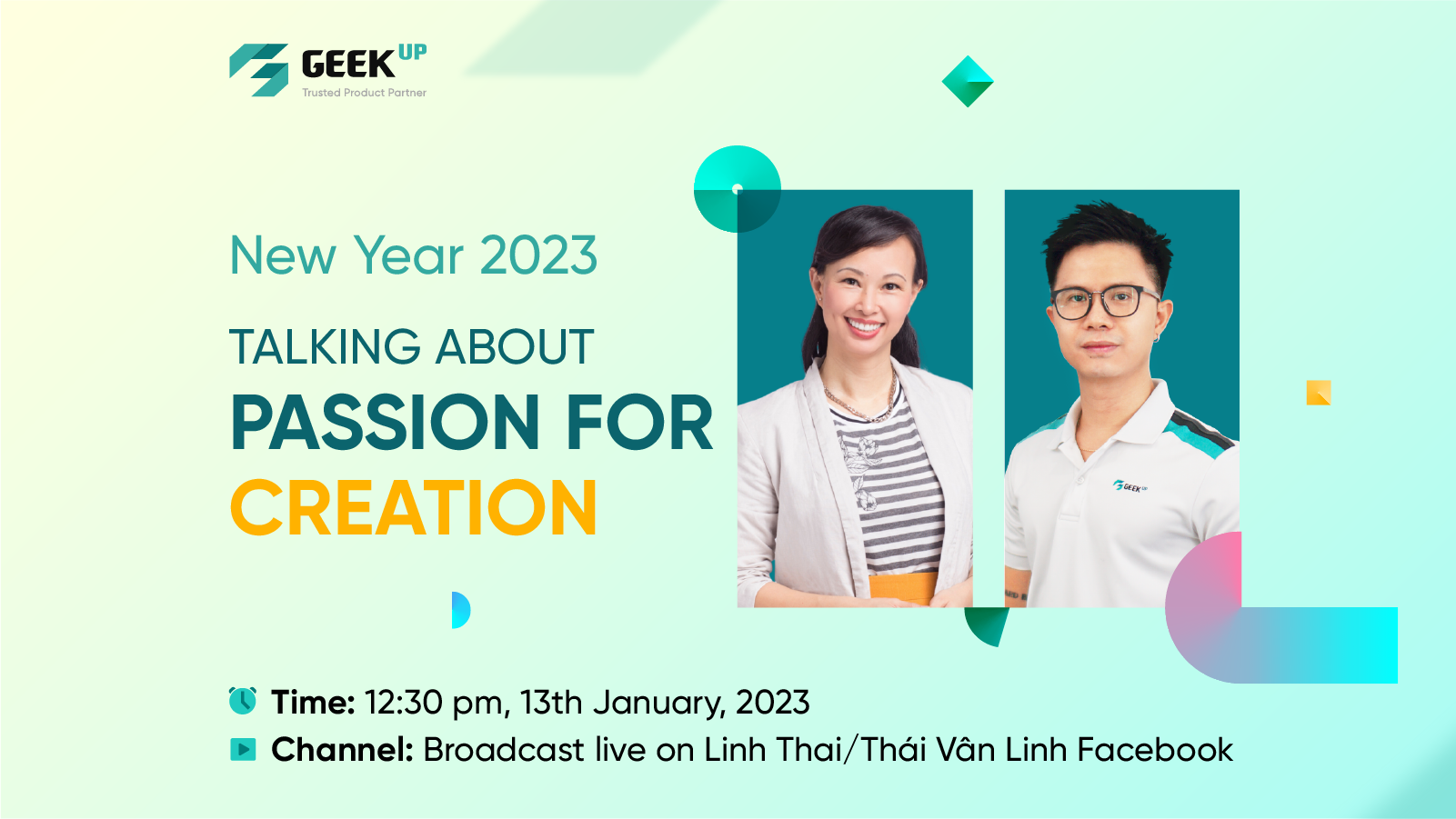 There are many questions related to effective creative methods as well as self-development that will be discussed and analyzed by Shark Thai Van Linh (Founder of TVL Group) and Mr. Hoang Nguyen (Head of Product Design) at GEEK Up. With more than 30 minutes, audience had the opportunity to "unlock" content aspects related to:
- How to create natural and effective?
- What are the five levels of creativity?
- What is a self-development framework?
- What factors do the golden triangle help you think about and develop yourself?
Through sharing from 2 speakers, audience were partly answered and discovered their passion, the key to opening and maintaining this passion. Series "Đi Mãi Thành Đường" is conversations between Shark Thai Van Linh and talented young people who have had interesting experiences in their careers to learn about how they make important choices and decisions in life. From there, the audience will also learn and find their own direction.
Get latest updates from GEEK Up