Shinhan Financial Group Rapidly Expanding in Southeast Asia
The mobile payment market of Vietnam is expanding very fast based on the Vietnamese government's cashless society policy. Shinhan Financial Group is making various efforts to increase its presence in the market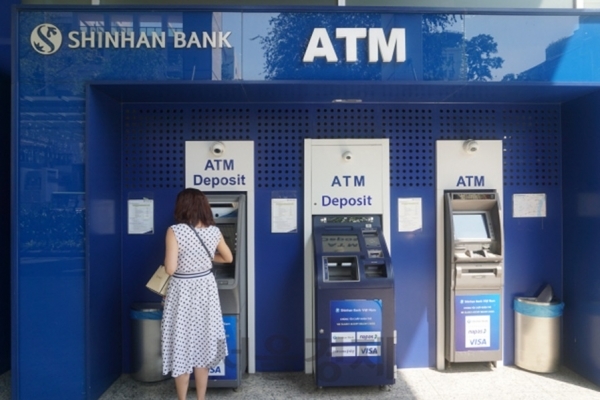 The mobile payment market of Vietnam is expanding very fast based on the Vietnamese government's cashless society policy. Shinhan Financial Group is making various efforts to increase its presence in the market.
Shinhan Bank Vietnam already launched e-wallet lending and utility bill payment services in partnership with local companies such as MoMo, Payoo and VNPAY. Also, it is engaged in the credit card issuance and credit loan business with the Zalo messenger. Shinhan Bank, which became the first South Korean bank in Vietnam in 1993, is increasing its presence in the fintech market of Vietnam.
Shinhan Bank Vietnam is currently the largest non-Vietnamese bank in the country with total assets of US$5.3 billion and 1,850 executives and staff members. Its retail loan balance in the market soared from US$7 million to more than US$700 million from 2013 to 2019.
The bank is working very closely with the other subsidiaries of the group, too. For example, the group launched Shinhan Vietnam Finance Co. last year as its first M&A outcome under chairman Cho Yong-byoung, who took office in 2017. Shinhan Card acquired 100 percent of shares of Prudential Vietnam Finance Company in 2018 and received an approval from the Vietnamese government last year. Down the road, Shinhan Card's mobile platforms, digital technologies and big data-based customized marketing techniques will be applied to Shinhan Vietnam Finance Company.
In the meantime, Shinhan Bank Indonesia was launched in December 2016 as a combination between Central National Bank and Bank Metro Express. It has opened more than 60 branches so far and its total assets have almost quadrupled from 369.1 billion won to 1,313.9 billion won from December 2016 to September 2019.
The group's integrated mobile financial platform SOL has been launched in South Korea, Vietnam, and then Indonesia. Shinhan Bank Indonesia recently released its Channeling loan service in partnership with Akulaku, a local mobile financial company having 13 million customers, and is working on more big data-based banking products for high-asset customers.
Shinhan Financial Group currently has 216 overseas networks in 20 countries and seven Southeast Asian countries are home to 153 networks. The group's assets in the region amounted to US$10.4 billion in the third quarter of last year, equivalent to 30 percent of its total assets. In addition, its current net profit in the region totaled US$120 million to account for 47 percent of its total current net profit.
The group launched Shinhan Future Labs in Vietnam and Indonesia in order to help South Korean startups seek business opportunities there and work with promising local startups. In Vietnam, 10 selected local startups are currently examining joint business opportunities with Shinhan Financial Group, CJ Group, Hanwha, and other Korean companies. The same process is underway in Indonesia, too. Also, the group already signed a business agreement with Plug & Play, a global leading startup accelerator. The group is planning to widen its presence in the startup ecosystems of Southeast Asia by collaborating with institutions and companies in Israel, France and Britain.
Get latest updates from GEEK Up