GEEK Up representative shares the lesson learnt of leveraging insights to solve customer experience problems at DX Summit 2021
Le Hong Hai Nhan - Managing Director at GEEK Up shared the topic of Digital Transformation in Banking at Vietnam Digital Transformation Forum 2021 (DX Summit 2021) - The biggest event on digital transformation, organized by Vietnam Software and IT Services Association (VINASA).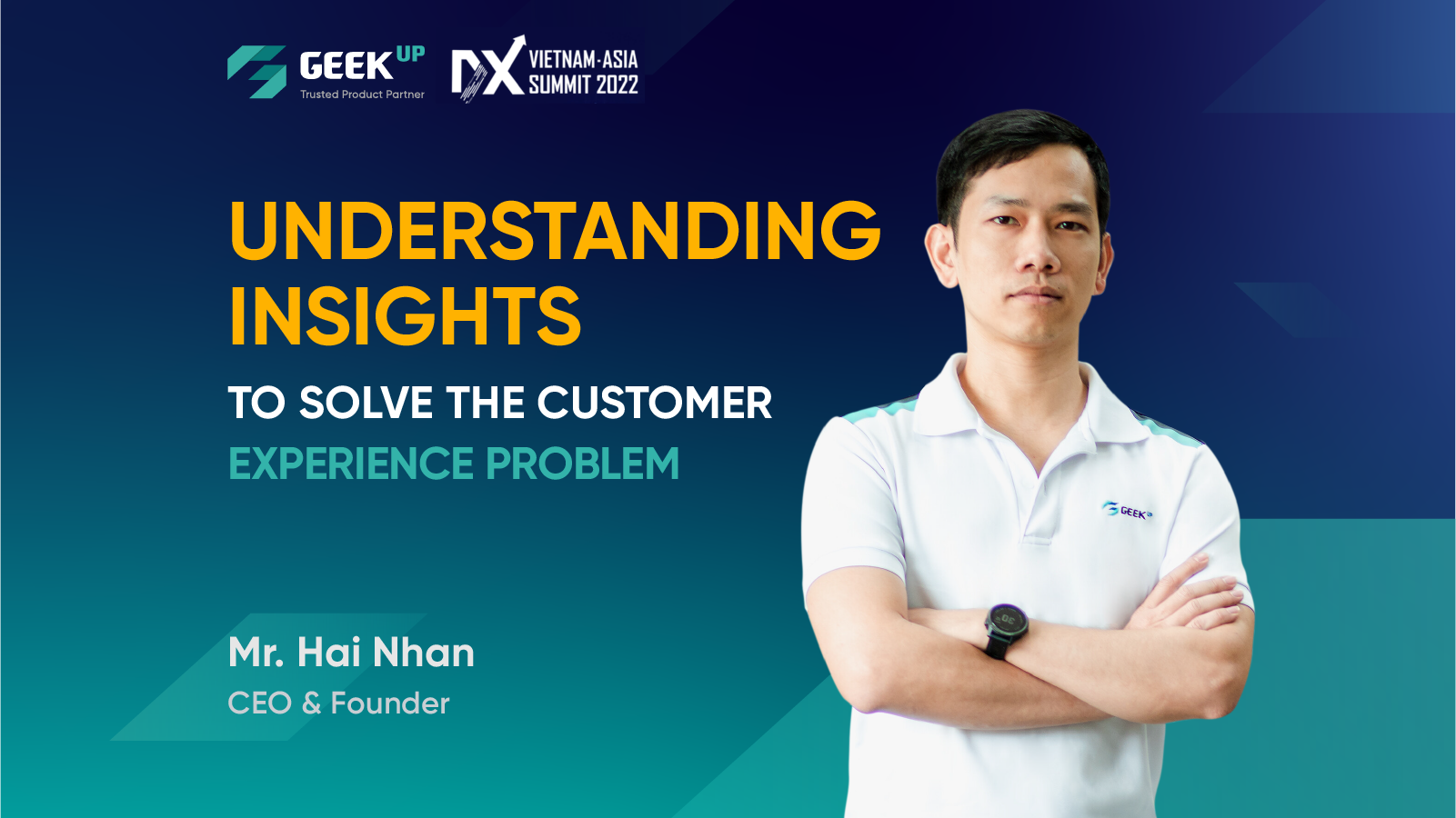 The seminar had the participation of senior leaders from all levels of Ministries of Finance - Banking, well-known experts from enterprises with experience in implementing digital transformation in the industry such as VNPT, FPT Software, MK Group, MISA,...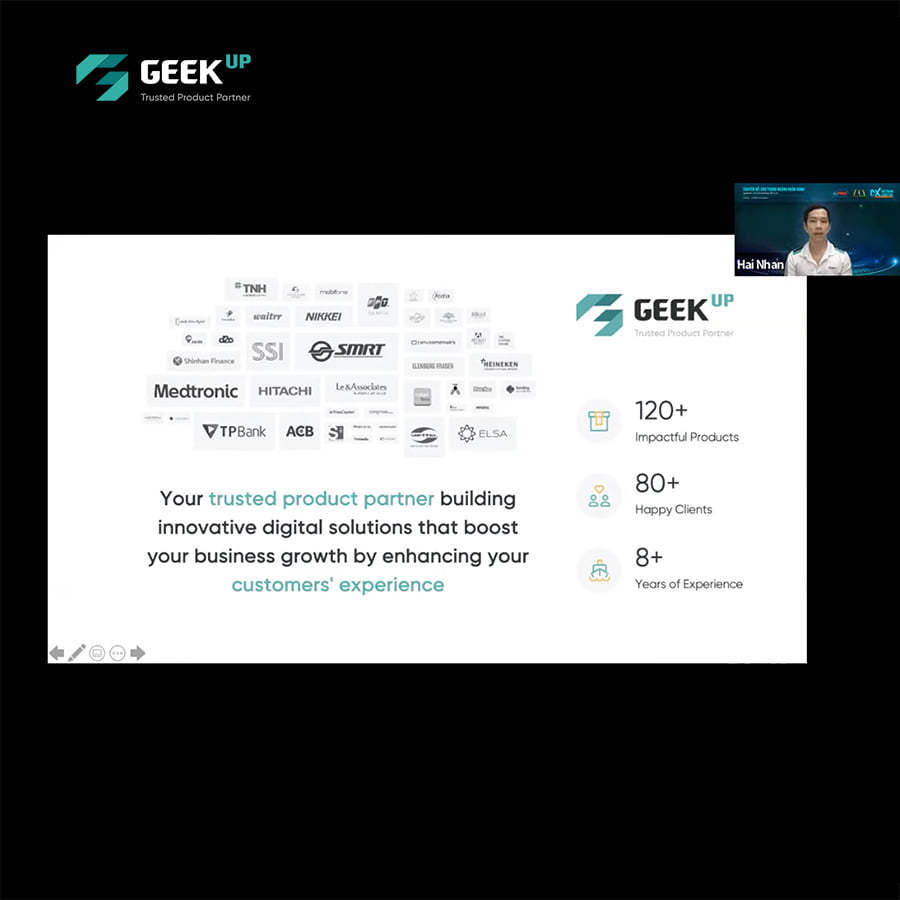 During the discussion session, a representative of GEEK Up shared about the topic of understanding insights to solve the customer experience problem. Accordingly, Mr. Hải Nhân provided information about:
Three phases in Digital Banking transformation: (1) Digitization and Connectivity, (2) Integration and Transformation, (3) Business model innovation. He emphasized that phase 2 is the most exciting and all most of banks in Vietnam are in this phase
Developing digital products from insight: In order the digital products to make a positive impact, they need to be built from the goals of the business, address the needs of users and apply the most optimal technology in accordance with the resources of the enterprise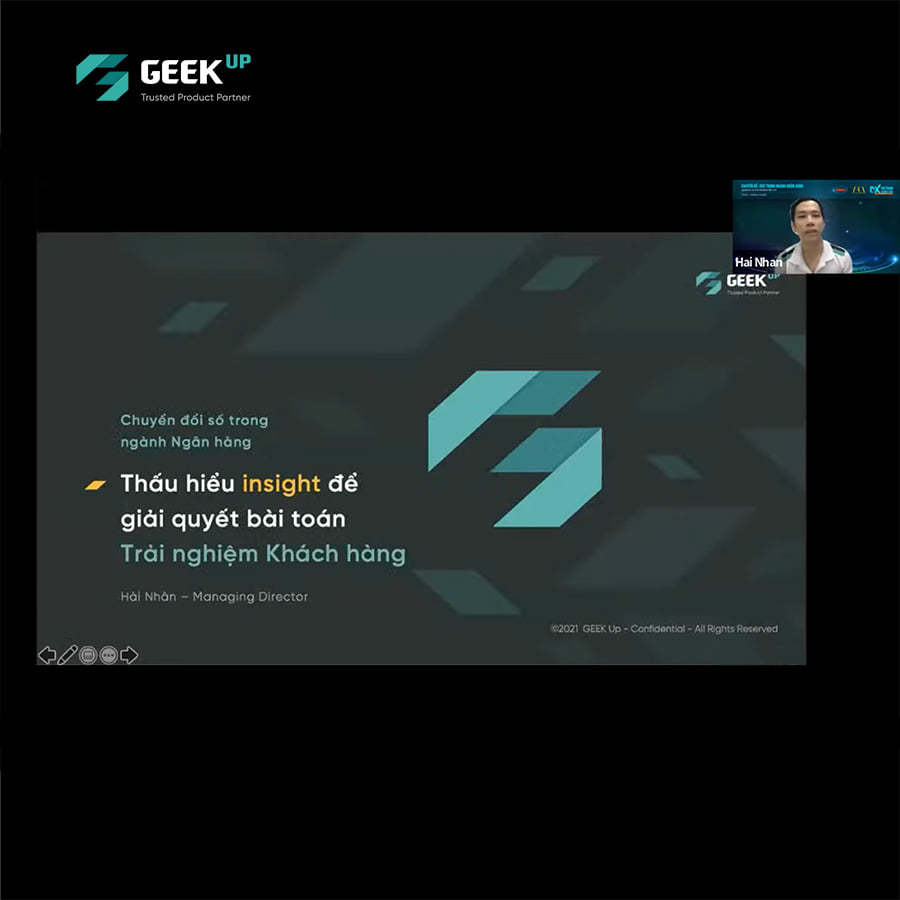 Designing customer experiences on digital products: To build customer experiences, businesses and Product teams need to comprehensively distill insights from:

Business Insight: find out the value chain that Customers are aiming for (Value chain) and discover the ecosystem that is satisfying customers (Ecosystem)
User Insights: collect user insights through 3 stages of digital product building (Business Research, User Research, and Product Refinement)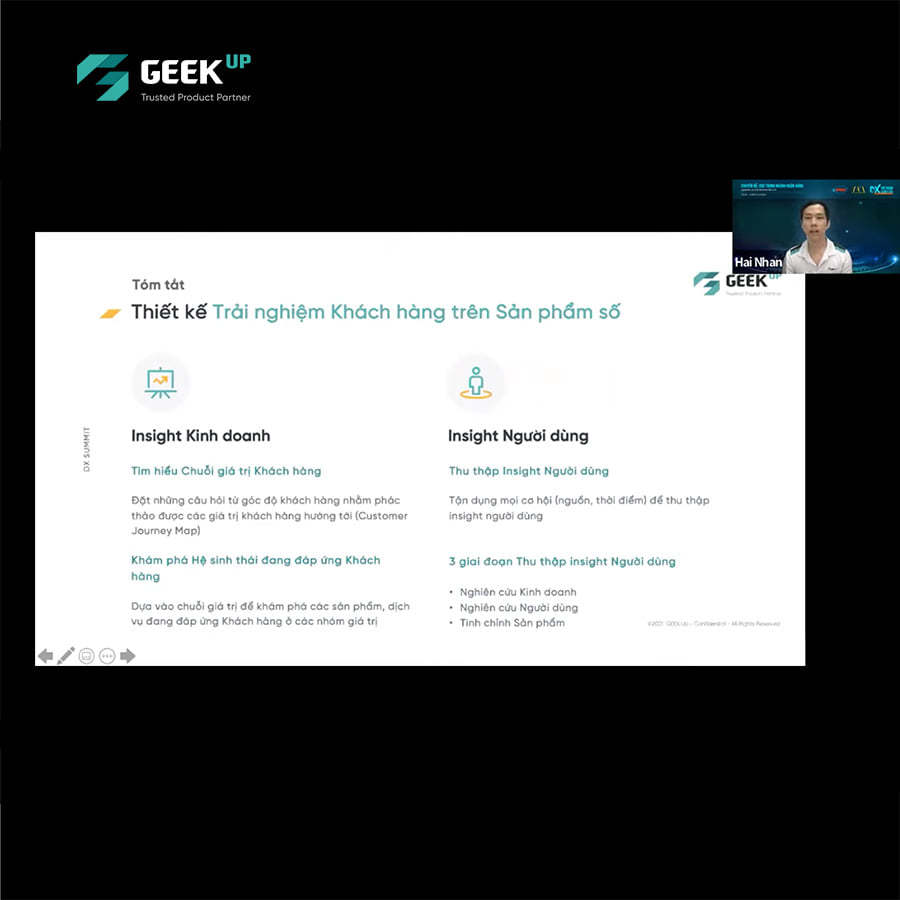 After sharing about the conclusions from implementation experience, Mr. Hai Nhan also introduced the typical project of GEEK Up to a partner who owns an extremely complex banking ecosystem.

Get latest updates from GEEK Up