Waitrr: a 6-year journey with GEEK Up from the idea to the application, trusted by more than 500 restaurants in Singapore and Europe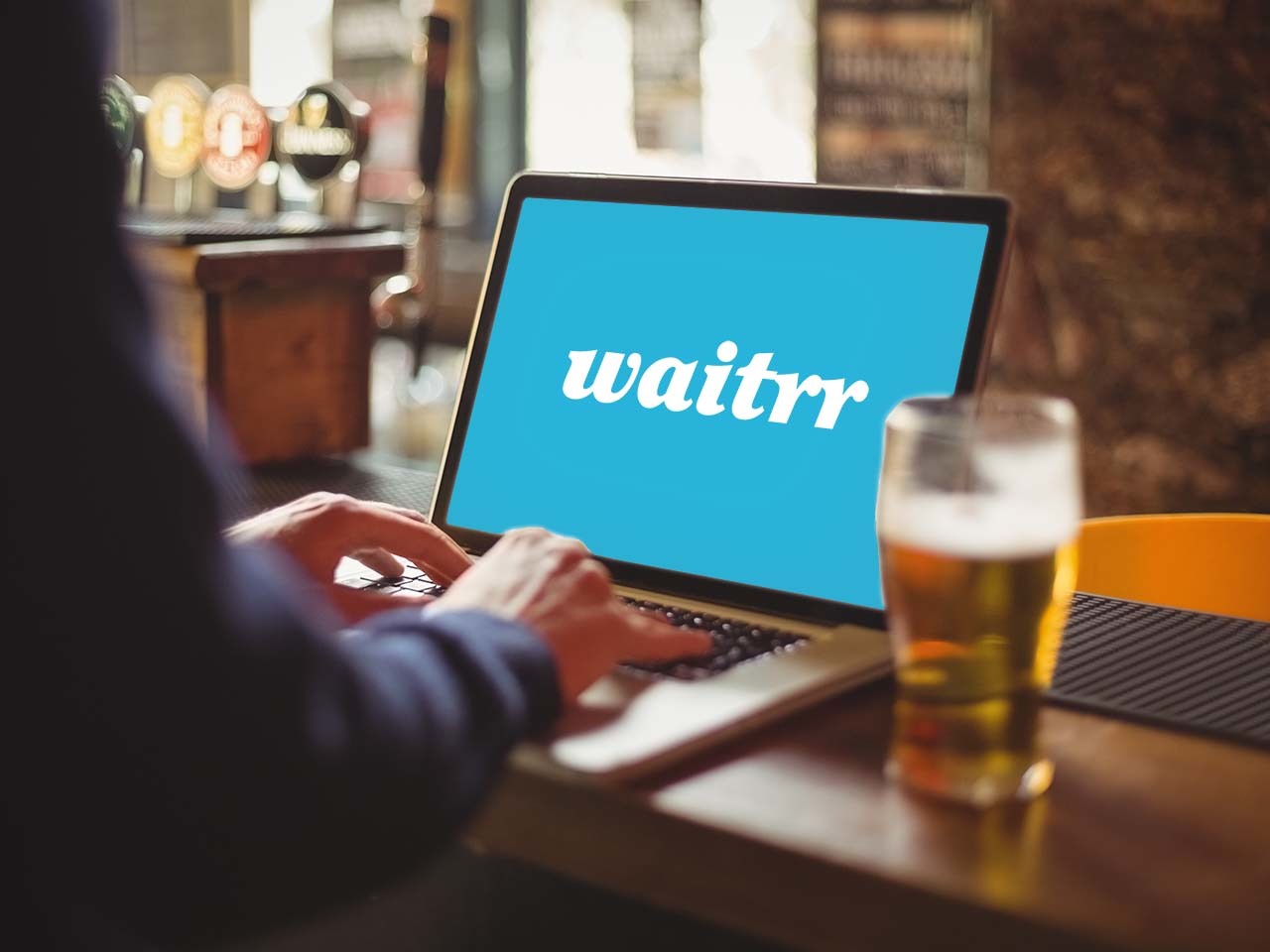 Sprouting business ideas from the unmet void in the Singapore market
More than 6 years ago, the two founders of Waitrr realized that the F&B market was too potential and there were still many gaps that were left unresolved. For customers, the time of waiting, queuing, ordering was too long, taking up to 15 - 20 minutes of their already tight time. Meanwhile, restaurants always have had a headache with the problem of optimizing human resources: how to ensure the balance of the necessary amount of personnel between peak and idle hours?
The idea of ​​​​building Waitrr - an application (platform) that connected end users with restaurants was born.

With Waitrr, end-users could freely search for their favorite restaurants around their living area, access the menu, book a table by the hour, choose a dish and pay right on their personal mobile app. Restaurant owners (merchants) registered on the Waitrr platform can connect directly with their customers to offer discount coupons, accumulate points and build loyalty programs.
Lean start-up so as not to miss the opportunity
With a lean start-up mindset and a deep understanding of the philosophy of "We don't know what we don't know", Waitrr CEO Tim Wekezer set out to find experts to help Waitrr realize the idea of ​​change instead of spending time on building in-house product team like many other startups.

In 2015, Waitrr looked for GEEK Up to build the first MVP (product-ready) product. This was also the first step in the Trusted Partnership journey that has lasted for 6 years until now.
6 years of growing up with GEEK Up - Trusted Product Partner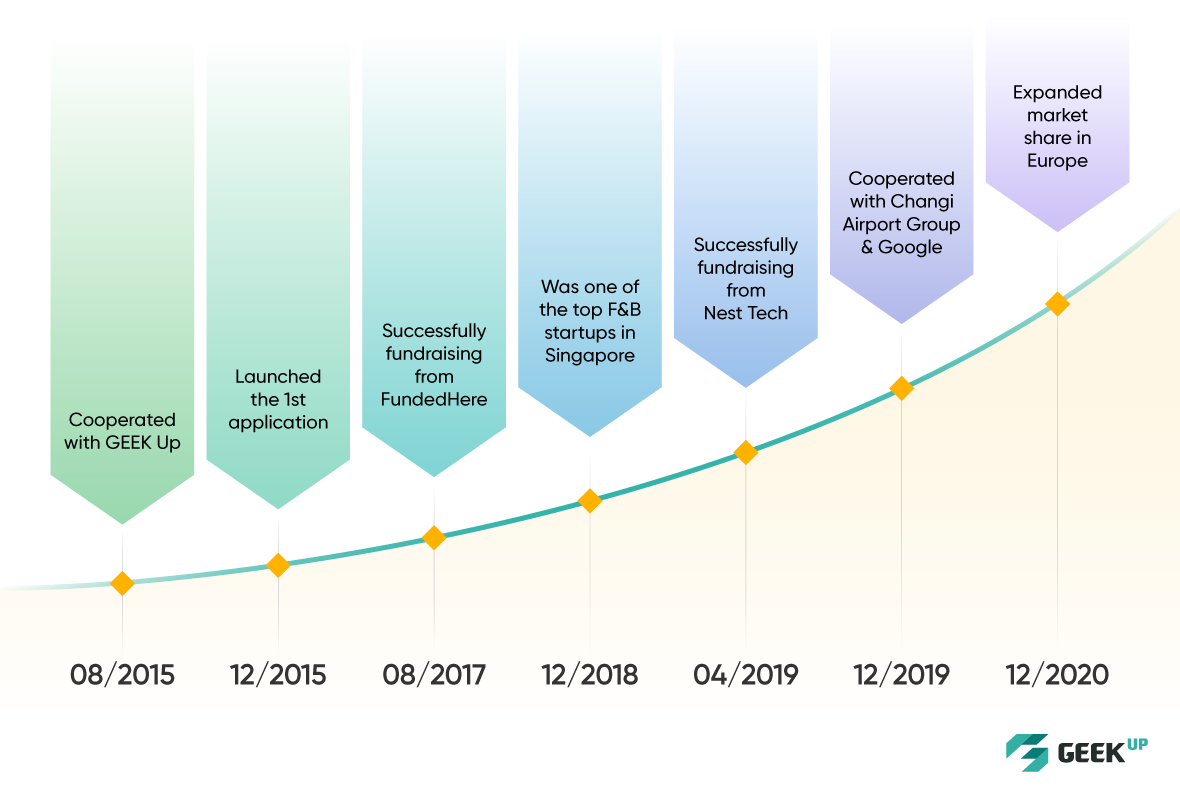 In August, 2015: Waitrr collaborated with GEEK Up to identify Product Roadmap.

Waitrr decided to work with GEEK Up to build the first usable version with enough lean functionality to demonstrate the product's availability in the market.
In December, 2015: The first version has officially worked.

Waitrr and GEEK Up have continuously improved the product based on testing of users' behavior in reality. Early features like "takeaway" were added during the first months of operation, when the team noticed that restaurants often missed 30% of customer order calls. Waitrr built a "virtual wallet" with a scoring system when it realized that restaurants refused to use the platform because they were not active in the "loyalty program".

This leads to the continuously developed and optimized of the Waitrr platform.

In August, 2017: Waitrr successfully raised fund from 12 investors from the FundedHere crowdfunding program, including the founder of private equity fund Tembusu Partners and the CEO of OMG Venture.

In December, 2018: "Three-year-old startups" were among the top 11 F&B startups in Singapore directly invited by Facebook to attend the F8 conference - Facebook's most important technology conference was held annually with the worldwide scale.

In April, 2019: Nest Tech, an investment fund specializing in funding "seed" technology startups, invested in Waitrr with the goal of capturing the Southeast Asian market.

In December, 2019: Waitrr officially cooperated with Changi Airport Group - the world's best airport to serve international guests landing at "Lion Island". Then, Waitrr combined with Google Pay integrated dining locations.

At this time, Waitrr continuously expanded into the mobile web platform.

In July, 2020: Waitrr expanded its market in Europe, connecting with more than 200 famous restaurants in the region.

After 6 years with GEEK Up, Waitrr has now cooperated with more than 500 famous restaurants and restaurant chains in 6 countries worldwide, including The Daily Cut, Guzman y Gomez, PAUL and Da Paolo Gastronomia , Changi Airport Group, Mischief,... Waitrr's CEO hopes to expand his business to many other countries such as Dubai, Hong Kong, Malaysia, Australia, and the Philippines...
TESTIMONIAL
Tim Wekezer - CEO, Founder - Waitrr

"When Waitrr was founded in 2015, we were looking for not just a product builder, but a partner, a technology expert to help us realize its business goals. Our close friend encouraged us to immediately incorporate GEEK Up. After 5 years since the first project, GEEK Up has replaced Waitrr with completely control of the technology segment. GEEK Up has played a vital part in completing the Waitrr platform from the very beginning, is a solid pillar for Waitrr's success, helping Waitrr go faster than building an IT in-house team. With GEEK Up, we believe we have not only found a companion, but with them, we confidently go global for many years to come."
-----
Contact GEEK Up if you need advices for digital product solutions from a Trusted Product Partner with expertises in UX/UI design.
📞 Hotline: +84 93 500 3830
📧 Email: hello@geekup.vn
🌐 Website: https://geekup.vn/
📍Address: 244/31 Huynh Van Banh, Ward 11, Phu Nhuan District, HCMC
Get latest updates from GEEK Up