GEEK Up x Lumaprints: The collaboration created the world's top 10 canvas and digital print E-commerce platform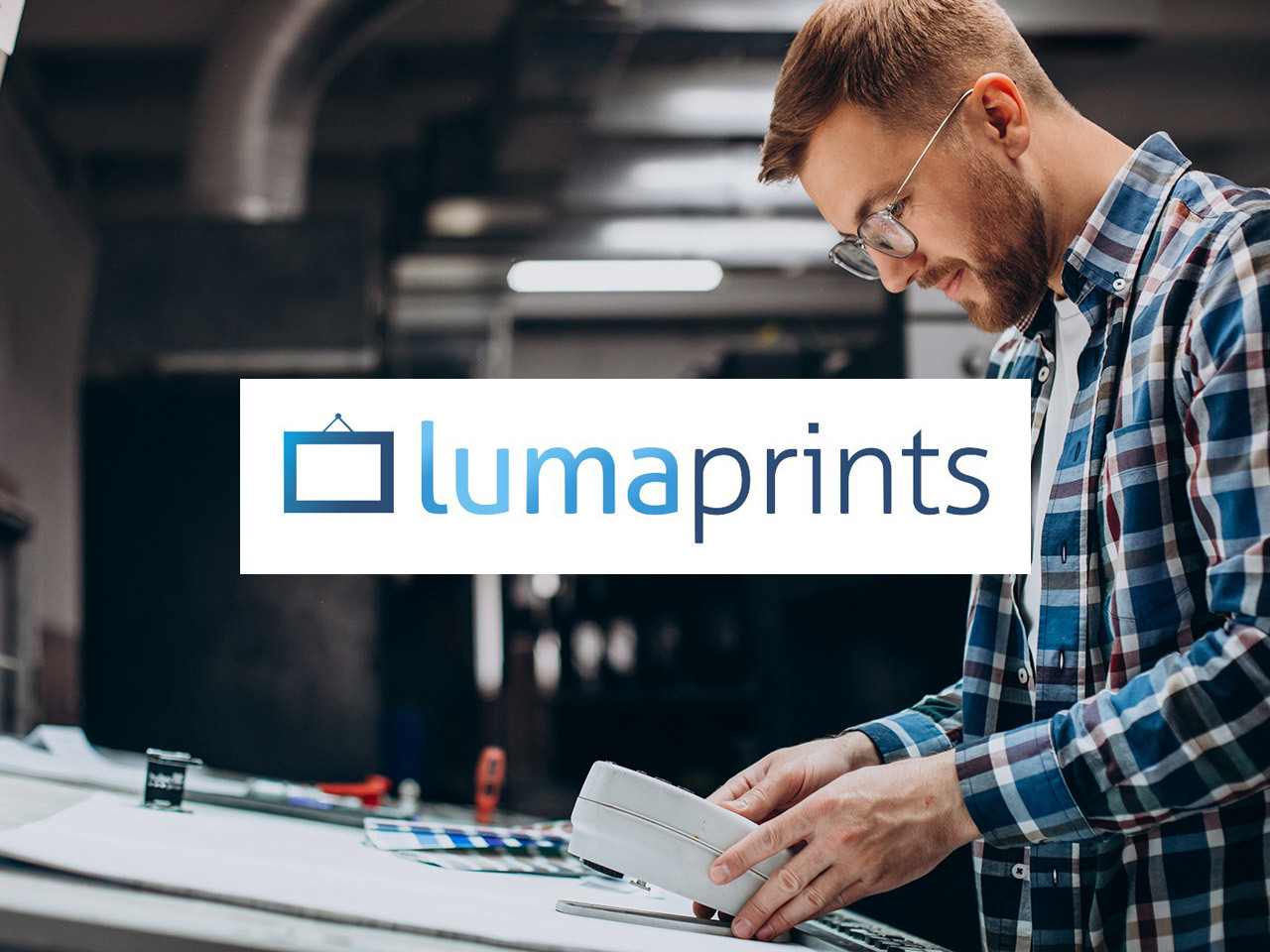 Lumaprints - The world's top 10 digital printing and canvas company
In the North American digital printing market, Lumaprints has had a strong influence and is well known as the top 10 company worldwide for providing high quality digital printing services on canvas, fine art and furniture, t-shirts for both wholesale and retail customers.

For retail customers: To cater their small volume printing needs, Lumaprints had a website where customers could upload photos, choose the customizations to suit with their demands and then edit and review before ordering.

For big customers (resellers, photographers): Usually big customers would sell their photos through different platforms like Etsy, Amazon, Shopify. They would take orders from these platforms and created them manually on the Lumaprints website.

Starting from great demand of two existing customer's personas and limited human resources, the company had an idea about integrating these two websites and converting them into an E-commerce website so that customers can order and pay right on the system.
Lumaprints cooperated with GEEK Up to build an advanced E-commerce system that created a turning point in business activities
The collaboration with GEEK Up in 2016 helped the company to answer a comprehensive solution to the above idea. Up to now, both parties have had more than 5 years of cooperation as a trusted partner.
At that time, Lumaprints was searching for a solution to integrate two separate websites for retail and wholesale customers into one and convert it into an E-commerce website with a new ordering process and enhanced UX/UI as well. A solution from GEEK Up assisted the company transform into an E-commerce website with significant changes and new features.
2.1 New UX/UI interface with high aesthetic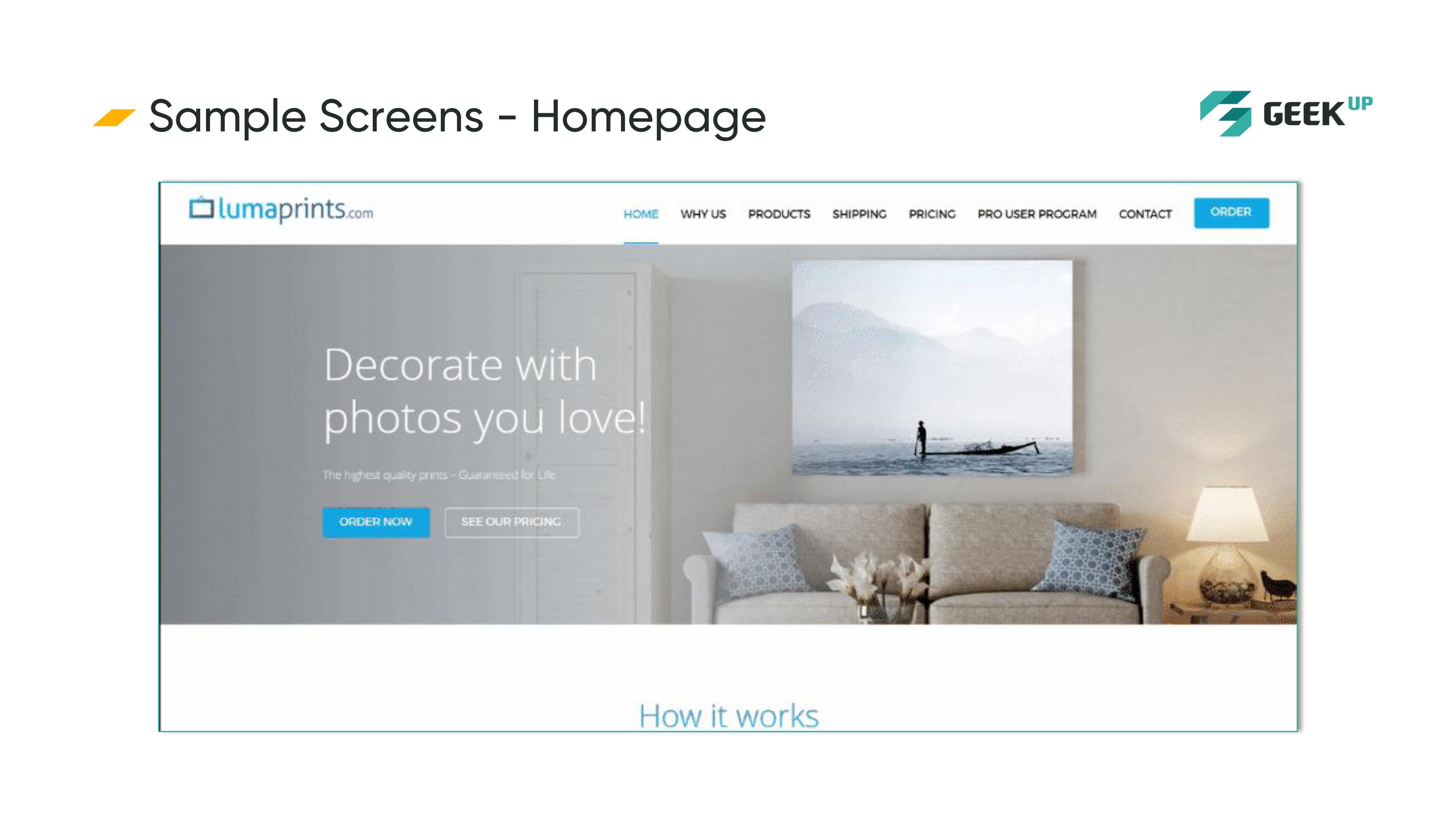 2.2 Ordering process with fast speed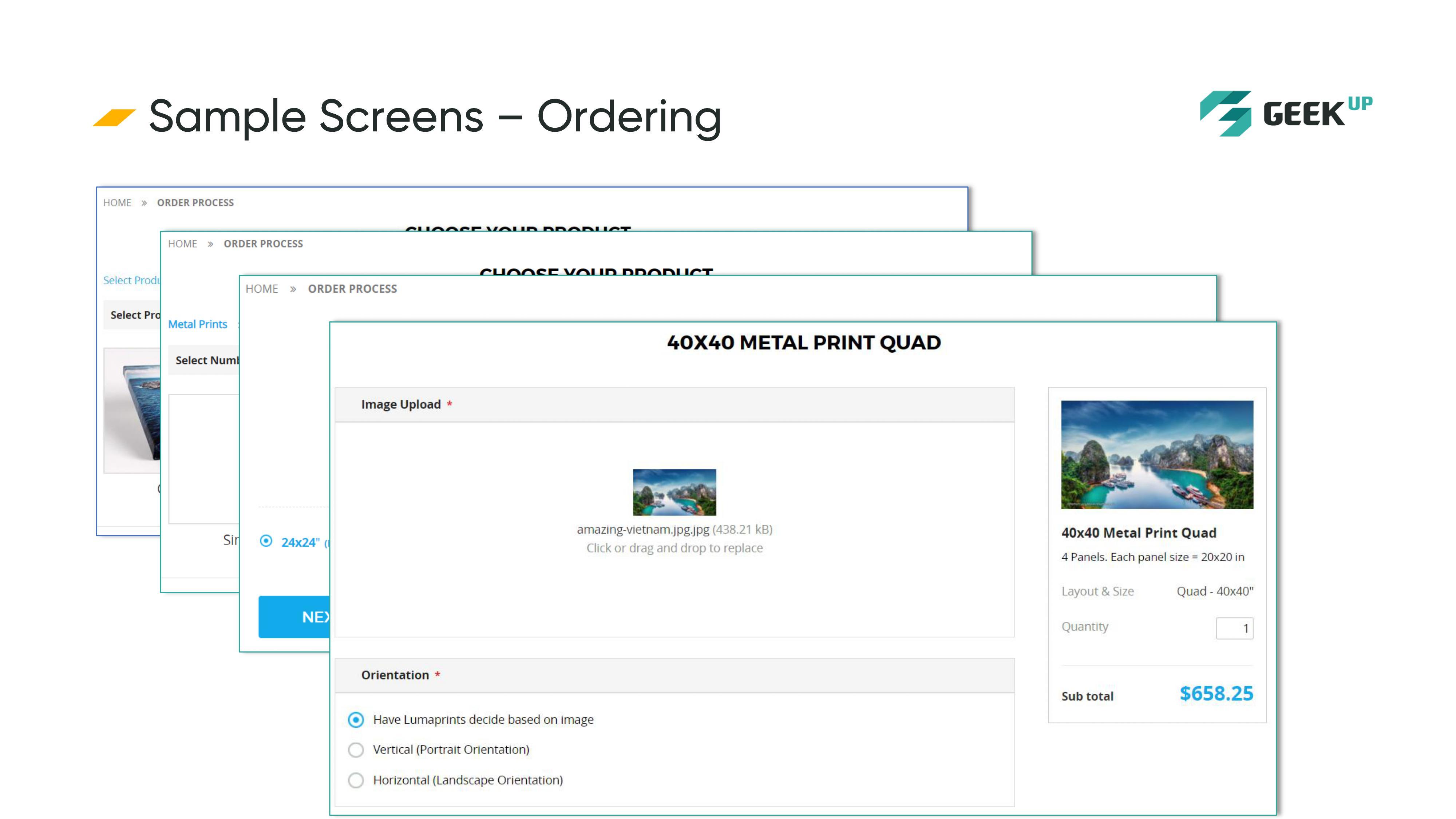 2.3 Complete and customize photos easily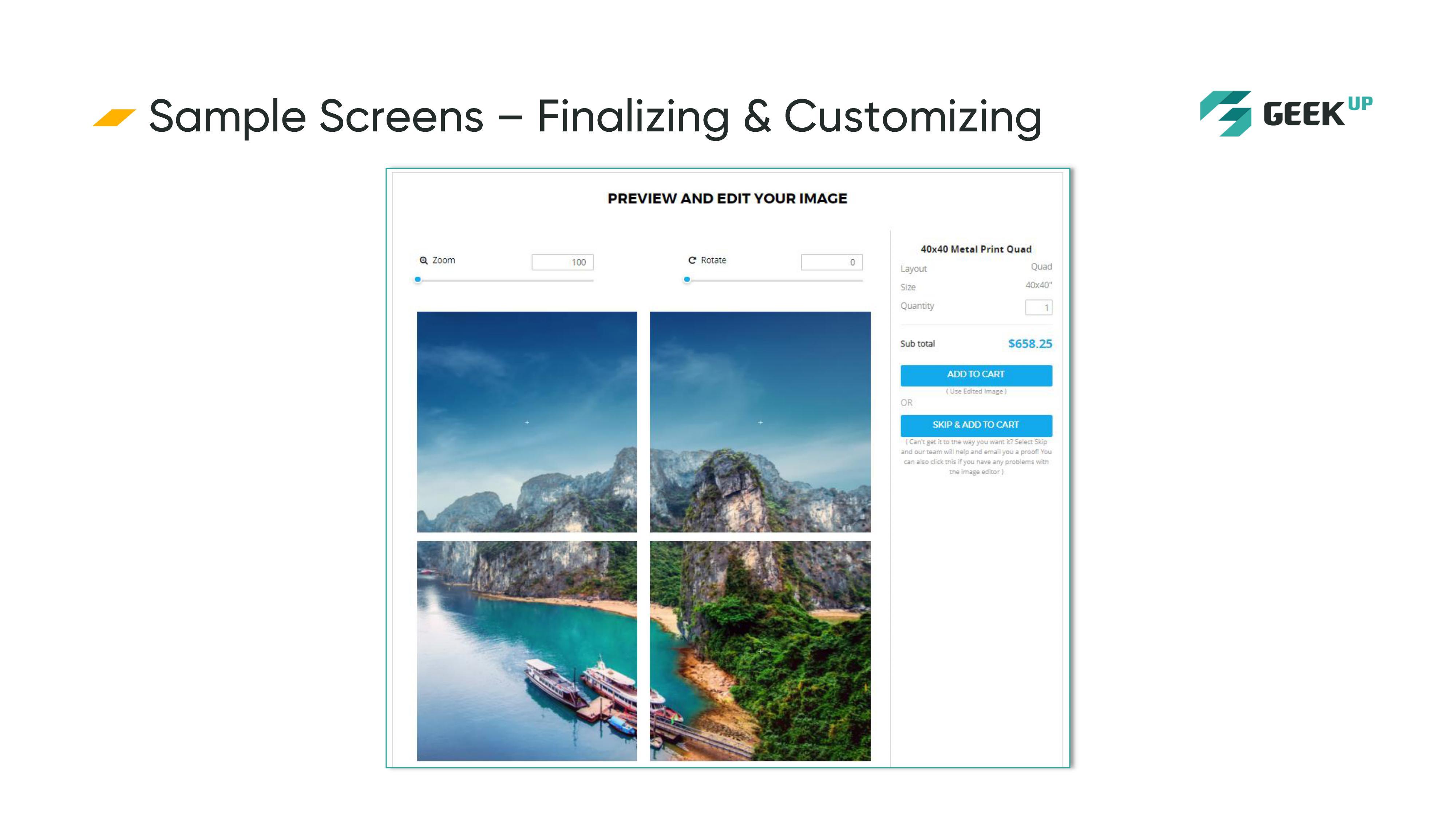 2.4 Modern payment process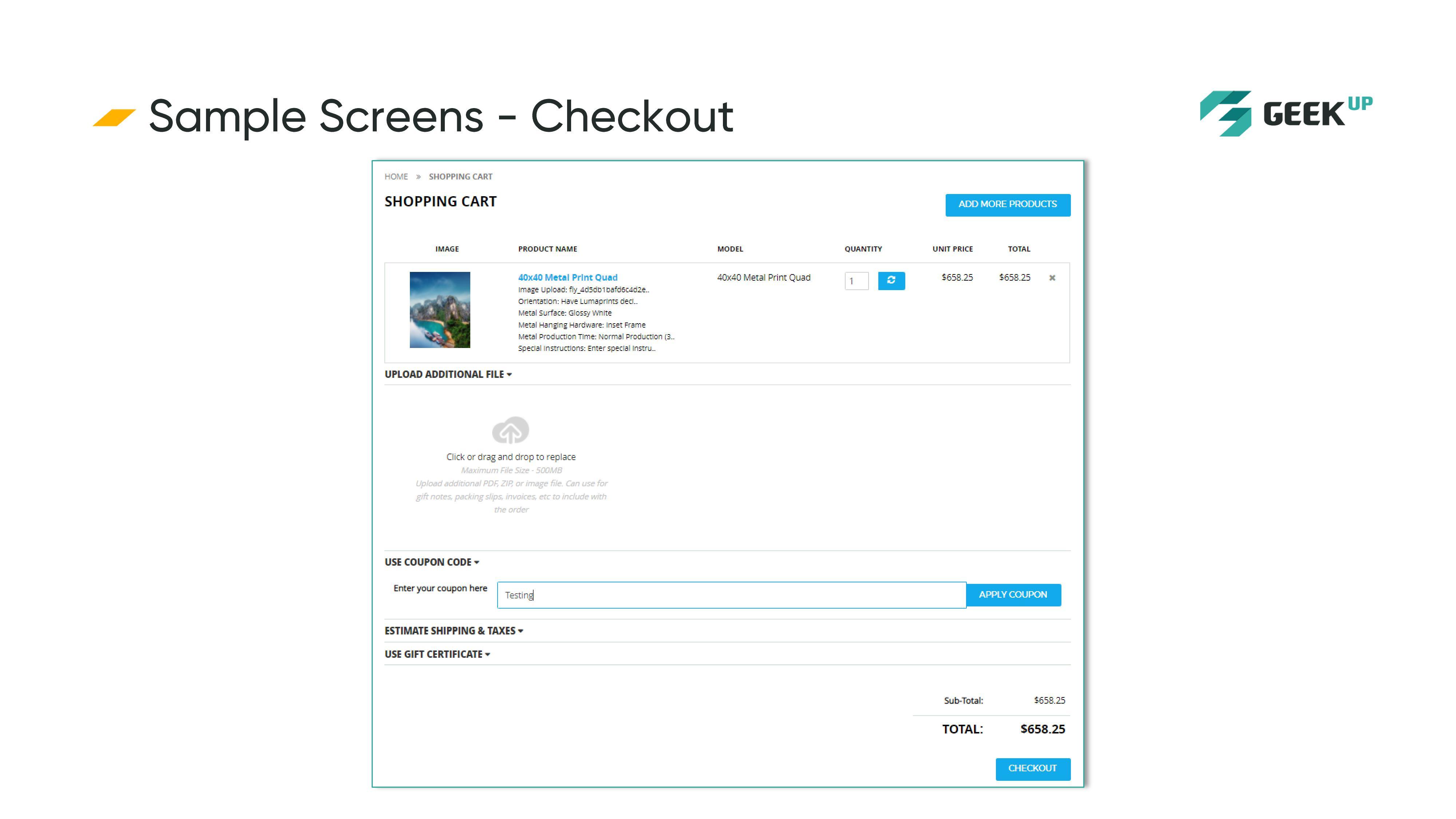 2.5 The management system summarizes the business situation on the website
The management system GEEK Up built for Lumaprints was like a digitized enterprise platform that included a lot of processes with the participation of all departments in the company.

From detailed parts such as design, inventory to more complex tasks such as Marketing system (SEO), sales system and operation system.
Therefore, this management system was the brain that played the role of coordinating the business's activities.
Lumaprints results after completing site migration:
According to statistics from Lumaprints in 2020, although the COVID-19 situation was complicated, the company has achieved extremely positive numbers:
- Recorded more than 3000 regular customers buying on the new E-commerce platform with high frequency
- Currently, the company has offered more than 20 customized designs for customers
- The number of orders exceeded the 230,000 mark
-----
Contact GEEK Up if you need advices for digital product solutions from a Trusted Product Partner with expertises in UX/UI design.
📞 Hotline: +84 93 500 3830
📧 Email: hello@geekup.vn
🌐 Website: https://geekup.vn/
📍Address: 244/31 Huynh Van Banh, Ward 11, Phu Nhuan District, HCMC
Get latest updates from GEEK Up