Seamless & personalized customer experience: There is no room for slow-moving businesses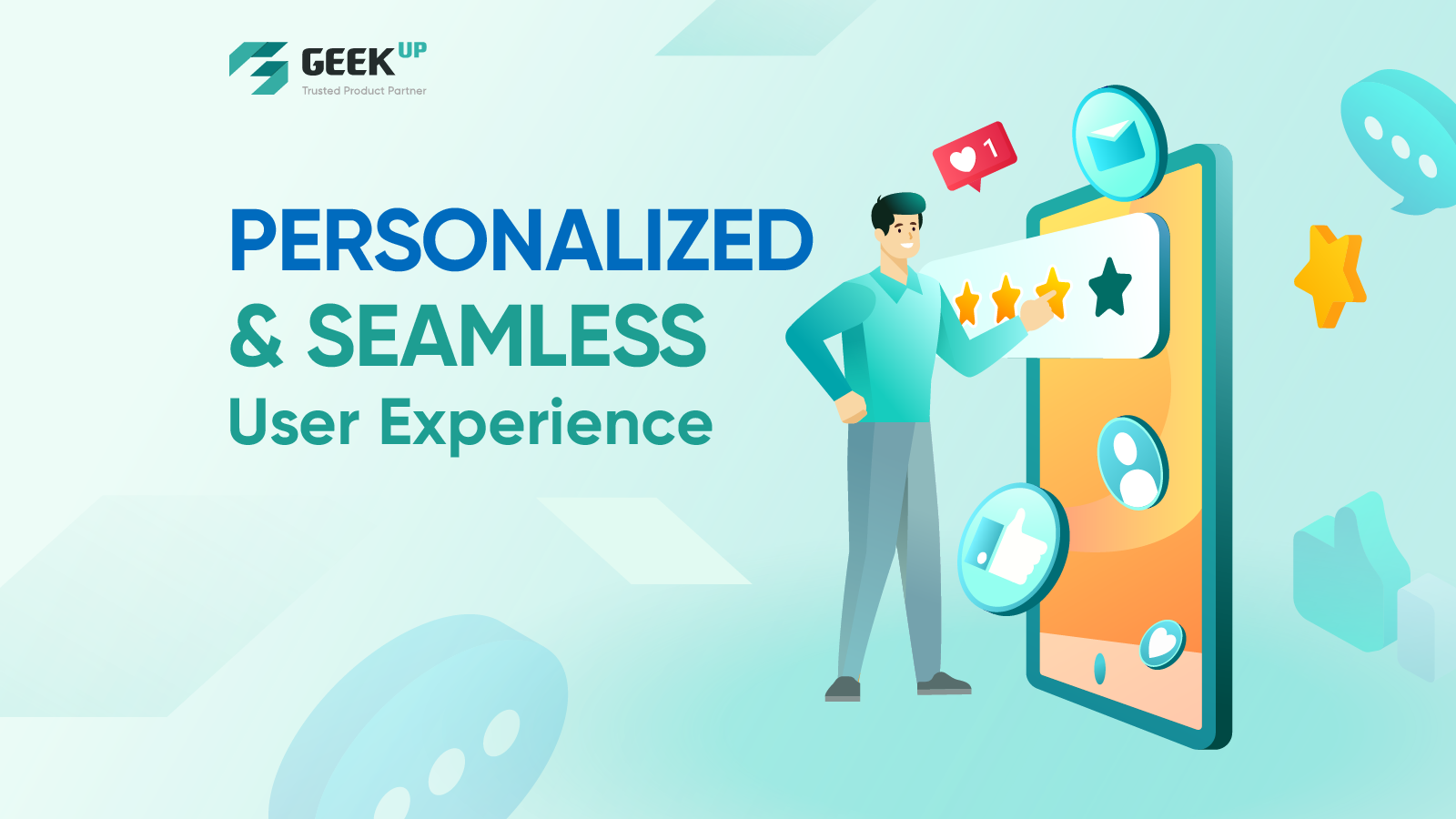 This is an example of the risk which all businesses will face when they lack focus on building a seamless and personalized customer experience.
I. What is the definition of a seamless and personalized customer experience?
A personalized and seamless customer experience is built uniformly across every touchpoint and designed with insights into each customer. It gives customers maximum convenience and satisfaction when experiencing the product.
In the above story, if the experience is built seamlessly (customer information is synchronized from website to application), customers only need to go through the next registration steps instead of starting all over again.
If the experience is personalized (the app understands the customer's habit of hunting for deals when buying online), the app will send reminders and instructions to help customers quickly complete opening cards and receive offers.
II. The opportunities and risks businesses will face
During the economic downturn, customer loyalty is increasingly fragile. The research CX Trend 2022 from Zendesk points out that 61% of customers will switch to a competitor's product after only one bad experience. Therefore, if your business "falls asleep" in the race to build customer experiences, you will face the risk: competitors take your loyal customers - people who bring sustainable and long-term profits to your business.
Customers are increasingly demanding. Research CX Trend 2022 from Zendesk also shows that 92% of customers will pay more if they do not have to repeat information. If using a personalized service, the number of customers willing to pay more is up to 90%. Consequently, improving customer experience is an opportunity that every business can take to increase sales.
III. Collecting Insights - The Challenge of Building a Seamless and Personalized Customer Experience
The experience design process needs to come from customers' own needs, feelings, and obstacles, rather than using available templates, or relying on subjective opinions of the product team. However, the big problem is the lack of understanding customers' insights in the process of building digital products.
From the experience of collaboration with more than 100+ partners from 2014 to now, the GEEK Up team found that there are 2 popular reasons:
1. Customer insights is only collected in the first stage of building digital products, and then it is almost ignored due to the lack of resources and methods.
2. Customer insights is provided mainly from the business's assumptions but lacks the verification process from actual customers.
IV. Solutions from GEEK Up to effectively collect insights
As a Trusted Product Partner, GEEK Up focus on the empathic process and continuously deepens customer insights throughout the entire digital product building process, including 3 stages: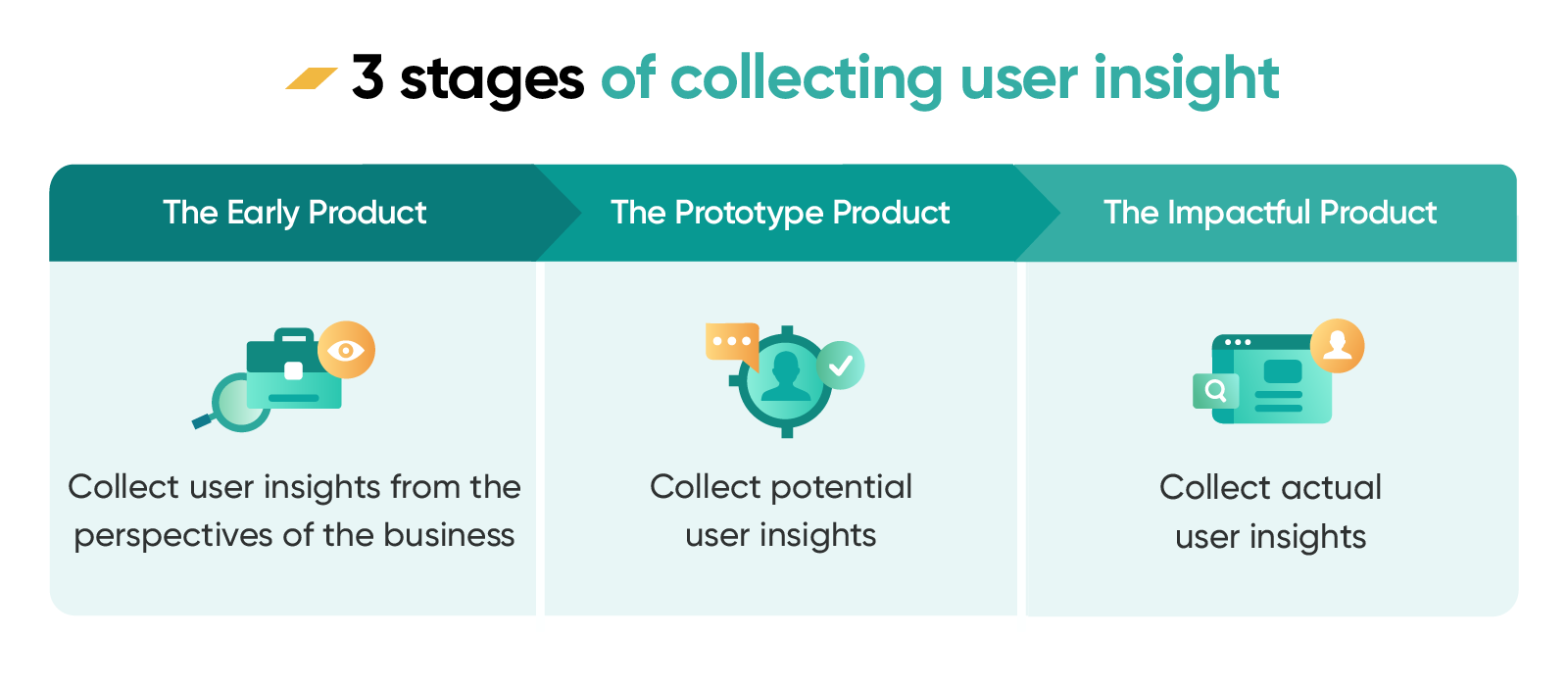 1. The Early Product:
Collect user insights from the assumptions and perspectives of the business to determine the business problem that the product needs to solve, and get a preliminary understanding of customer profile.
2. The Prototype Product:
Based on the insights provided by businesses, GEEK Up's design team will continue to dig deep and collect insights from potential customers through mass surveys, user interviews,... These results will support the product team to capture detailed information about customers' needs, behaviors, habits, obstacles, etc. in order to design a seamless and personalized customer experience. However, these insights are still considered as assumptions and need to be further tested in the next stage.
Read more: User Empathy (part 2): Value methods are indispensable for the product team
3. The Impactful Product:
Collect insights from actual users when the product is launched. This is the basis for testing the assumptions, adjustments and updates to provide the most optimal customer experience.
In 2018, TPBank collaborated with GEEK Up to build an application ecosystem to create a seamless experience on every touch point (transaction office, Kiosk Live Bank,...). After applications was launched, we collected insights from various sources together, including:
- Operation report which provides indicators including, most used features, error rate, time to complete a task, ...
- User feedback synthesized from a large number of reviews that customers leave on the App Store, Google Play, forum, ... It is used to detect outstanding customer issues that should be prioritized to be resolved.
- Experience yourself when the product team directly plays the role as an actual user to test the assumptions for themselves.
From these insights, the GEEK Up team has created in-depth reports and analysis to improve the product. And the significant result is the position of "Top 1 of the most downloaded Banking and Financial applications in Vietnam on both the App Store and Google Play in October 2020", along with many other prestigious awards for TPBank. In addition, while the whole economy was being negatively affected by the Covid-19 epidemic, TPBank's revenue rate has still increased strongly. Thanks to the digital financial service system that helped the bank maintain operations almost entirely normal.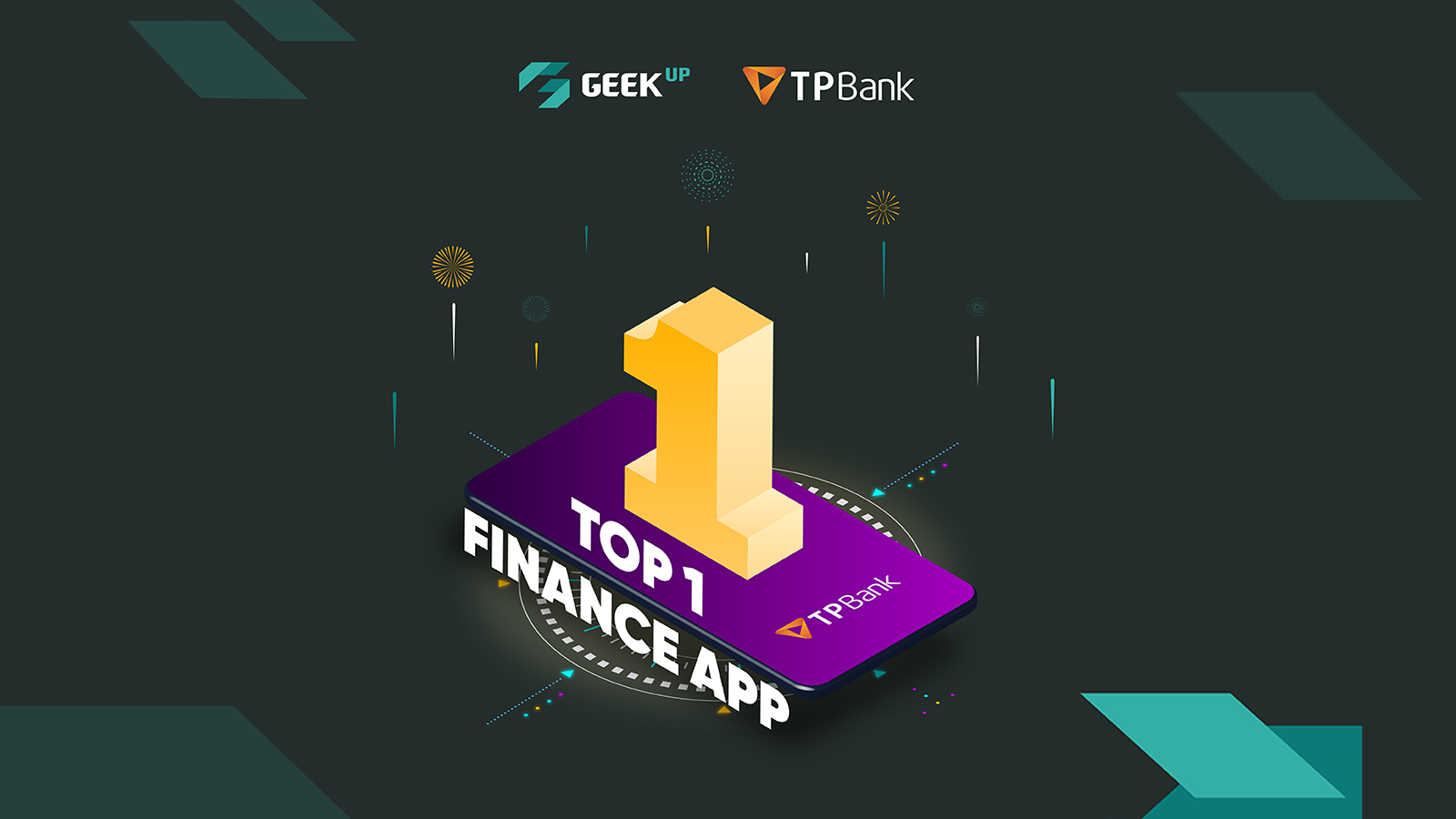 Read more: Enhance User Experience for Tien Phong Digital Bank

Get latest updates from GEEK Up