When is the right time to collaborate with Product Partner to optimize investment cost in building digital products?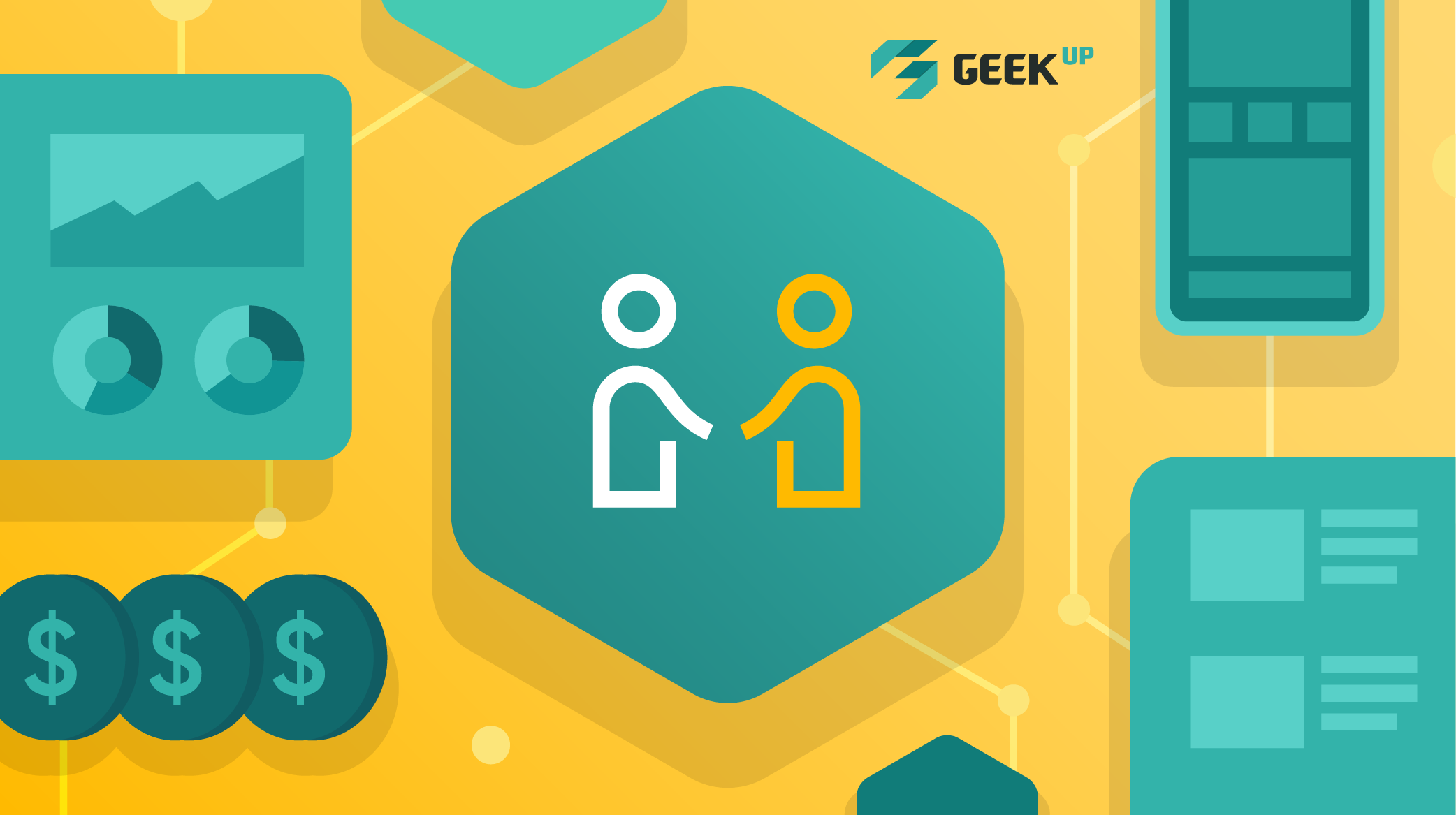 Building digital products is the complicated and challenging subject that all businesses face during the digital transformation. Digital Transformation must be the key strategy for businesses to generate a competitive position and become a leader in the industry. However, the research data of The Vietnam Software Association (VINASA) at Viet Nam DX Summit 2022 shows that 69% businesses do not know which Product Partners to work to make the product realization, 72% do not know where to start, 92% do not know how to conduct the digital transformation.
Even when understanding the digital transformation's needs, businesses still consider whether to build their own in-house team or hire an outsourcing partner or incorporate with Product Partner to create digital products and gain business growth goals. It is clear that hiring an outsourcing partner is a common choice, Product Partner is a quite new idea in Vietnam. So when is the "golden time" for businesses to work with Product Partner to develop their digital products?
Defining the needs of business to collaborate with Product Partner
Depend on the business's strategy, the digital transformation process also has vary directions. While the market leaders have ambitions to go digital transformation to secure its position. This explains why digital products play a role as a "technology weapon". Besides, digital products are applied as tools to help other businesses keep abreast of top businesses. Particularly, digital transformation will help traditional businesses not be out of date.
Moreover, in the digital development process, businesses should decide that their position in the market or core values is a long-term strategy or just a testing-time to solve a problem. It is also a crucial factor to define needs of businesses during the digital transformation: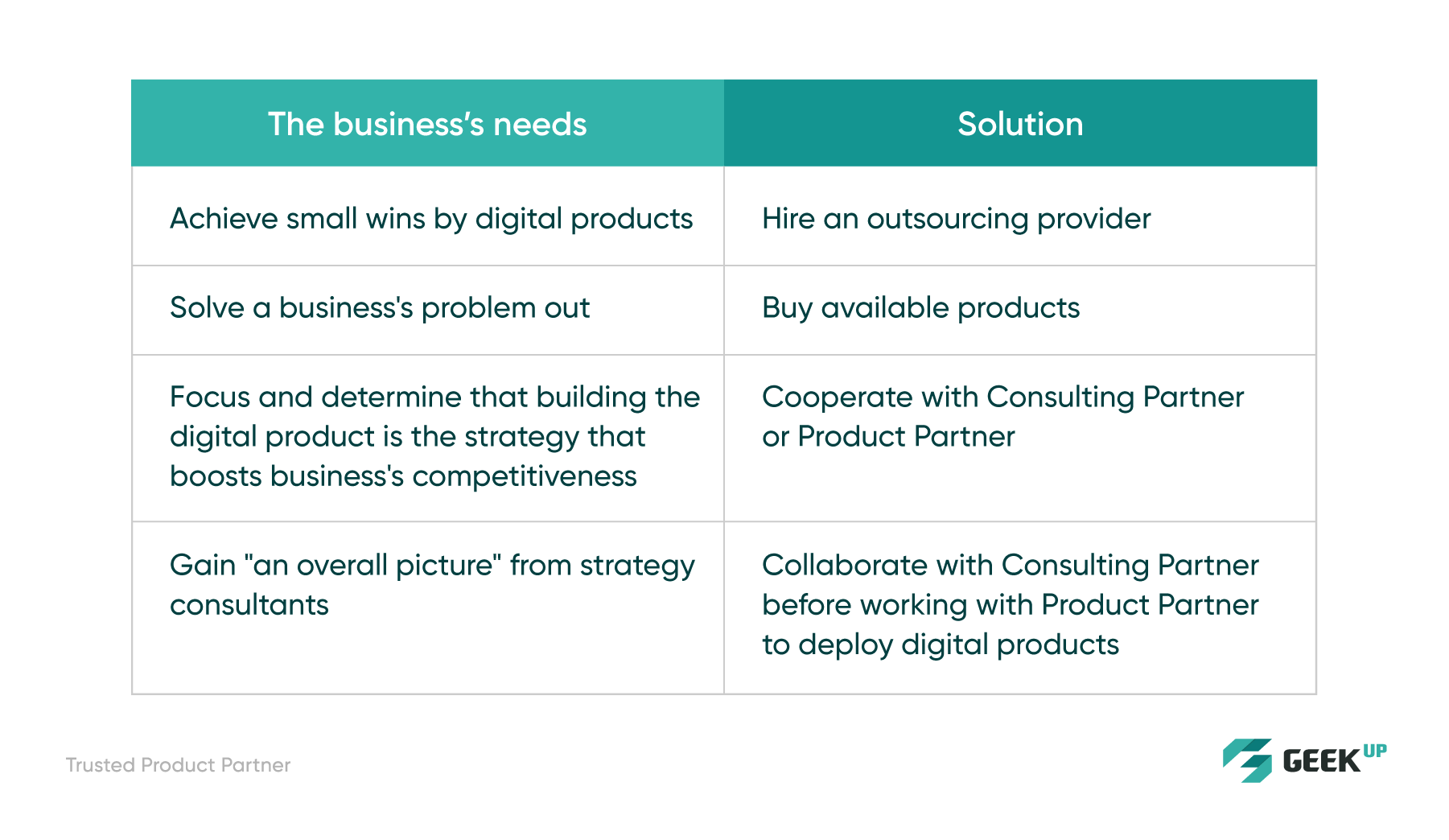 Additionally, the element of resources and business's strategy also influence on the decisions of choosing what kind of Product Partner: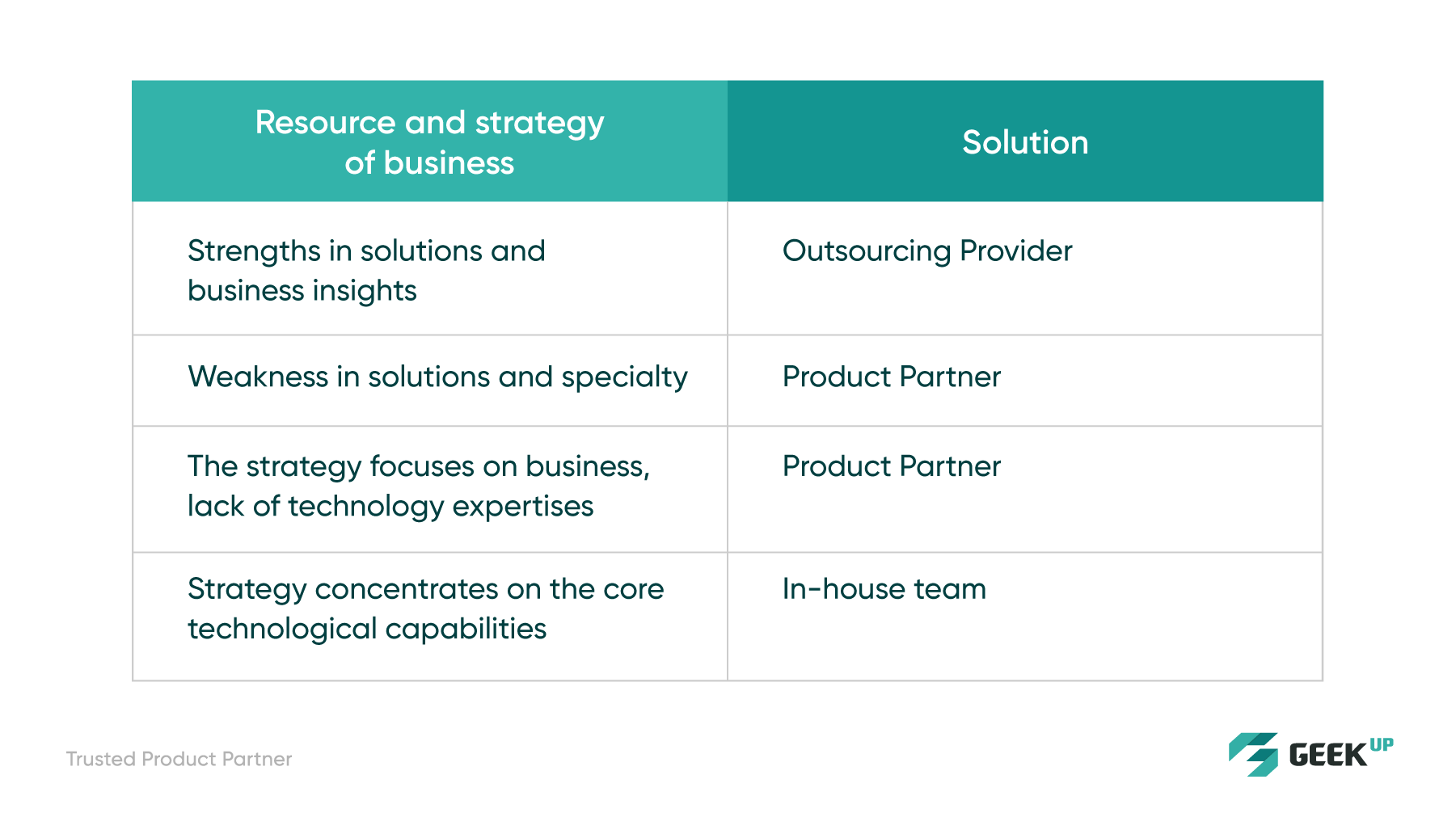 Businesses can assess the maturity of digital products to set direction and commit to the suitable Product Partner in the digital transformation.
The most appropriate time for Businesses cooperate with Product Partner to develop digital products
Nowadays, there are many scales to help businesses to determine the level of Digital Maturity to define a proper digital transformation strategy. In general, this process can be divided into 3 main stages: Digitalised & Connected, Integrated & Transformed and Reinvented.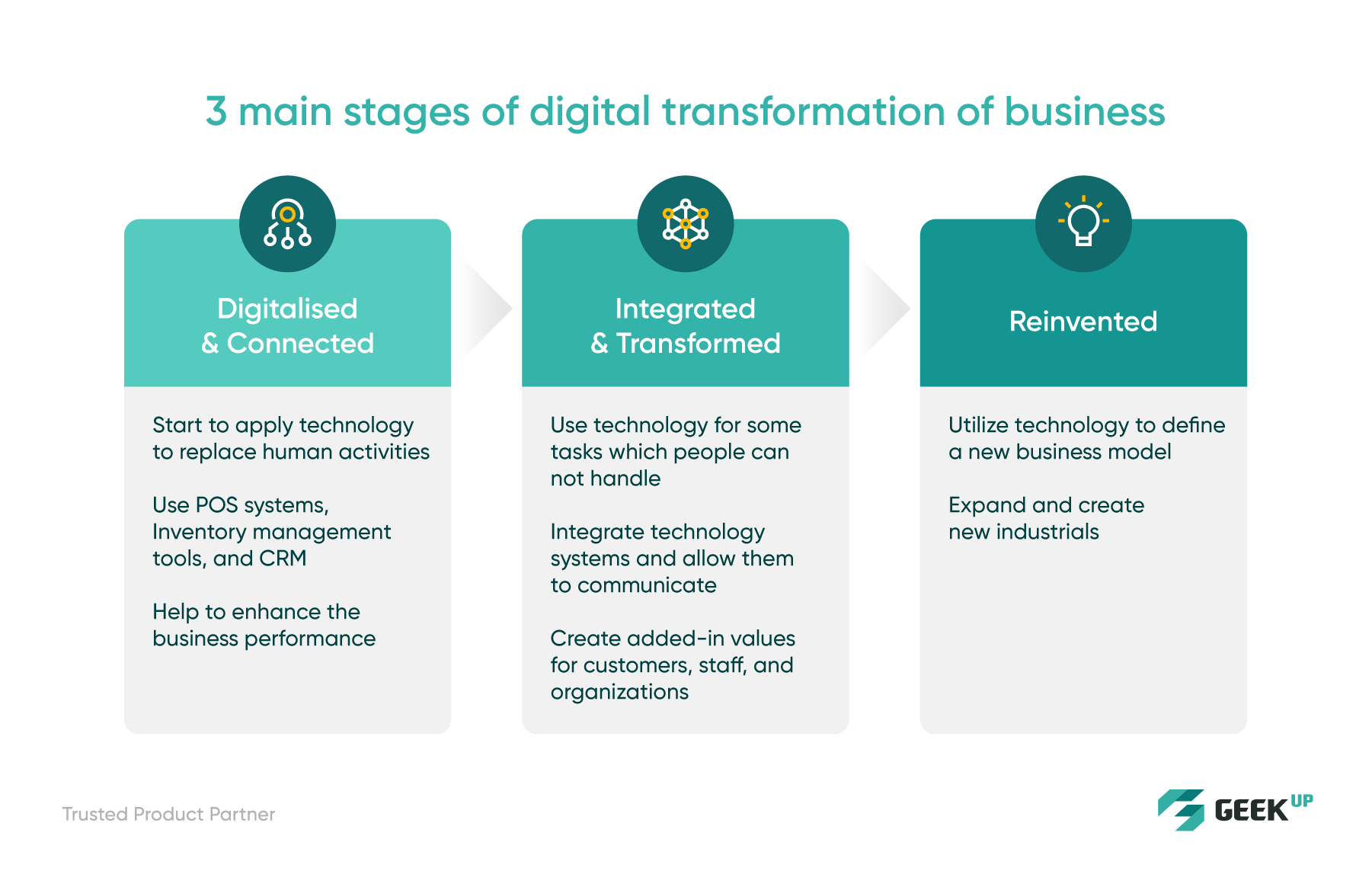 Stage 1 - Digitalised & Connected: Businesses start to apply technology in inner operations to optimize their management. The role of digital products in this stage is to replace simple tasks which are conducted by employees.
Stage 2 - Integrated & Transformed: All digital products are integrated to complete hard missions, create more values for customers and organizations. Digital products will help businesses to cut down their resource for intensive tasks, such as tasks are required by manually and traditionally.
Stage 3 - Reinvented: Businesses create values or new business models based on the digital solution instead of focusing on the complexity of solution at before stages.
With the mentioned features, the Integrated & Transformed and Reinvented stages will be the right time for businesses to work with Product Partner to develop digital products to gain the need of digital transformation, brings more benefits that the outsourcing provider will be hard to complete.

The partnership between GEEK Up and The Coffee House as a typical example - a leading brand of the F&B department.
At the cooperation time, The Coffee House (TCH) owns approximately 40 stores, attracts a group of young customers who often use mobile phones. TCH decides to build digital products which is considered as a "bridge" to deeply understand their customers, improve service quality and create values for consumers. At that time, the challenge of the project is to build the product in a short time, with less effort and cost to prove this is a "weapon" to help TCH to connect with their customers. The project duration is just burned in 3 months with a limited budget, require close coordination between the TCH product team and GEEK Up product team. After officially launching, the application is received heaps of positive feedback. This creates a premise for TCH to develop this product in future.

However, the demand to invest in constant testing for new ideas which requires hard effort for research, hardware integration, and third part cooperation, therefore, TCH finally decides to build an in-house team to serve their development strategy instead of continuously collaborating with GEEK Up. It shows that the decision to incorporate with the Product Partner depends on the problem of resources and the strategy of the business.

-----
Contact GEEK Up if you need advices for digital product solutions from a Trusted Product Partner with expertises in UX/UI design.
📞 Hotline: +84 93 500 3830
📧 Email: hello@geekup.vn
🌐 Website: https://geekup.vn/
📍Address: 244/31 Huynh Van Banh, Ward 11, Phu Nhuan District, HCMC
Get latest updates from GEEK Up