"Golden time" for Tech Startup incorporates with Product Partner to develop digital product?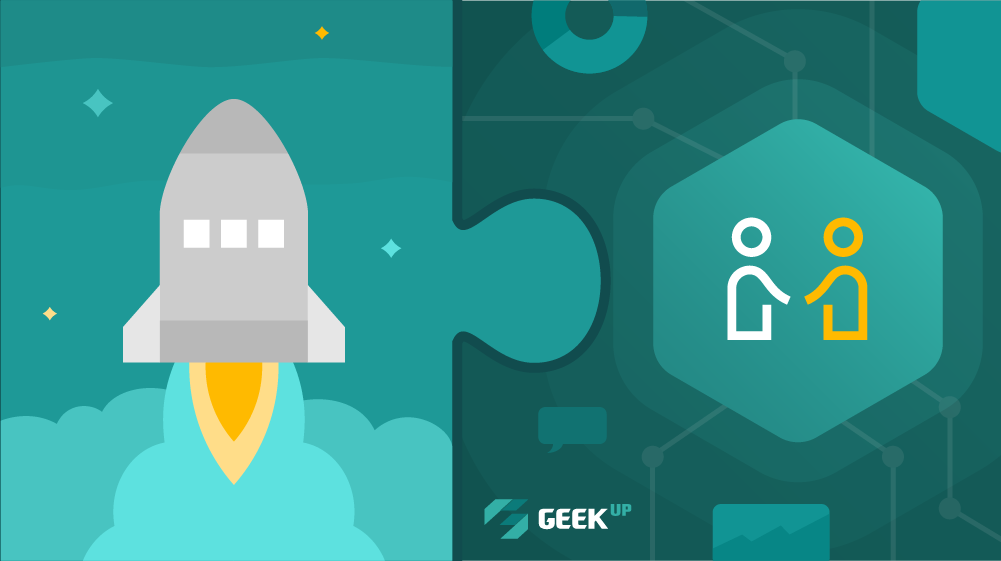 With the constant changes in building products and developing businesses, at each stage, Tech Startup will encounter different difficulties when collaborates with Outsourcing partners who require detailed and specific tasks but lack of understanding the product mindset. So what is the golden time for Tech Startup to make a deal with Product Partner to build up successful digital product?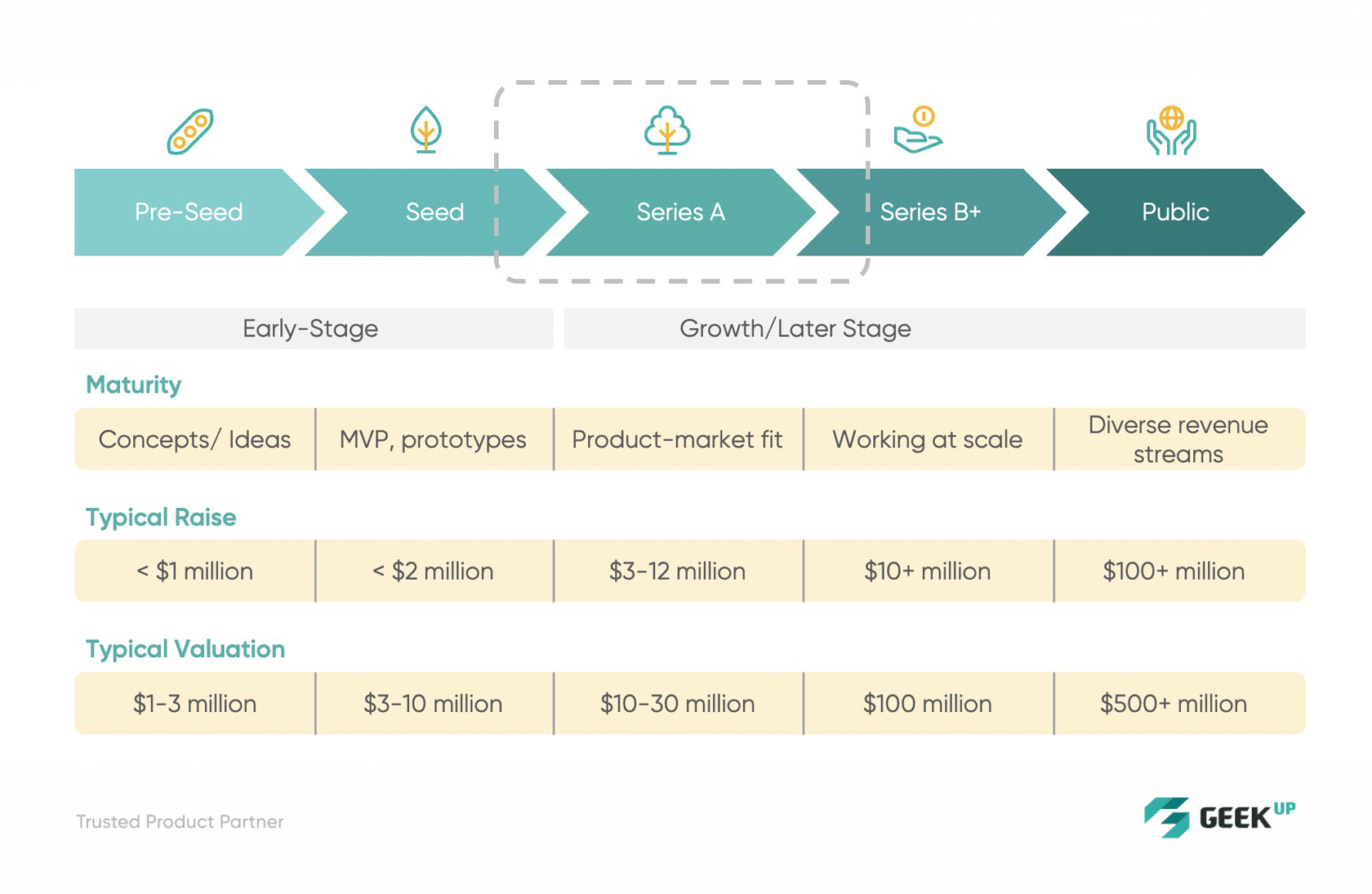 The appropriate time for Tech Startup works with Product Partner to develop digital product
The growth of Tech Startup usually goes through 5 steps of fundraising (Pre-Seed, Seed, Series A, Series B+, and IPO) with the maturity of products and technologies respectively: from product ideas to become a prototype (original) or MVP (minimum available products), before starting product-market-fit optimization, growth efforts, and finally, the revenue stream diversification.
Accordingly, when pass the Early Stage and start the Growth Stage, in specific, the time of Pre-series-A, Tech Startup begins to earn positive and genuine feedbacks from target users about its products, and wants to quickly build a "primeval" product - an MVP - to introduce to the market. This will be the right time for Tech Startup to incorporate with Product Partner.
In this stage, Tech Startup needs to deliver the outcome in the short term, focuses on available resources for fundraising and recognizes users and markets in tandem. To optimize resources, all development processes will be in-charged by Product Partner. This collaboration will stay last for around 1-2 years and depend on the Tech Startup's growth.
Taking the partnership between GEEK Up and Waitrr as the typical example to explain for below information - a successful Tech Startup for the culinary field in Singapore. Together with GEEK Up, Waitrr has deployed a MVP (Minimum Viable Product). Waitrr provides technology solutions to help restaurants' owners easily connect with their customers, as well as users conveniently make orders. With a lean startup mindset, Waitrr's CEO - Tim Wekezer has started looking for experts to help Waitrr to realize its ideas instead of spending time building an in-house team like many other startups. In 2015, Waitrr incorporated with GEEK Up to build MVP, and the first version of Waitrr's was officially released after 4 months, set the next stage for improving the first version based on testing time and insights of product-market fit.
Key notes when working with a Product Partner
With differences compared to traditional models such as Outsourcing, the collaboration with Product Partner requests some specific requirements to achieve efficiencies:
Trust: Both sides need to have transparency and trust to become a long-lasting partnership in building digital products which contain many complex problems. This is an essential part for Tech Startups when they need to share their core ideas and solutions with an external partner.
Communication: The working process with outsourcing partners or service providers usually does not require many stakeholders: businesses only need 1-2 representatives to work with their Account Manager or Product Manager. However, the process of building digital products requires more efforts by both sides to have deeper communication, and interact with cross departments to collect insights for product design.
GEEK Up hopes that this content will help Tech Startups to find out "the golden time" to corporate with Product Partner in the digital product development as well as the important notices in this partnership. As a Trusted Product Partner is recognized by the top Tech Startups and the industry leaders, GEEK Up always strives to understand and accompany with businesses to build digital products that not only add more values to users but also transform businesses robustly.
-----
Contact GEEK Up if you need advices for digital product solutions from a Trusted Product Partner with expertises in UX/UI design.
📞 Hotline: +84 93 500 3830
📧 Email: hello@geekup.vn
🌐 Website: https://geekup.vn/
📍Address: 244/31 Huynh Van Banh, Ward 11, Phu Nhuan District, HCMC
Get latest updates from GEEK Up